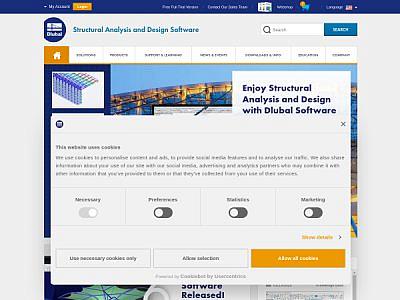 For more than 30 years, the German-Czech company Dlubal Software has developed engineering programs for FEA, structural analysis, and design. More than 10,000 companies and 100,000 satisfied users in 95 countries use the Dlubal Software programs every day.
Dlubal Software has branch offices in Germany, China, France, Italy, Poland, the Czech Republic and the USA. Since 2016, Dlubal Software is certified according to ISO 9001.
CESDb currently lists 8 software developed by Dlubal Software, including CRANEWAY, RF PLATE-BUCKLING, RFEM, RSTAB, COMPOSITE-BEAM, RWIND.
You can also visit developers official website https://dlubal.com for software support, product updates, licenses and other information.