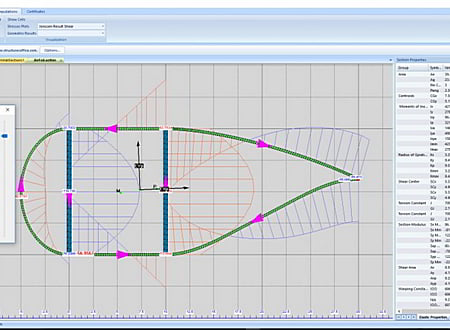 SOFTWARE :
ThinWalledSections
PLATFORM :
Windows / Spreadsheet
DOWNLOADS :
UserDownloads:

257
ThinWalledSections
Description
ThinWallSections is a software tool for analysis of multi-cell thin-wall sections. Runs Stand Alone and also Integrates tightly with Excel and Matlab.
Features
Section properties calculations of open and closed multi-cell cross-sections.
Stress analysis including bimoment and warping torsion loads.
Geometric Elements: lines, circular arcs, conics and splines.
Elastic and plastic computations.
Dual methods for complex computations to provide self-checking
Fully programmable. May run standalone or embedded with in applications such as Excel.
* ThinWalledSections download link provides trial version of the software.
Similar Software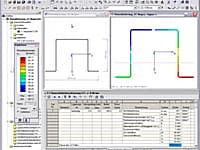 Properties and Stresses of Thin-Walled Cross-Sections
SHAPE‑THIN determines section properties of any thin-walled cross‑section and calculates the stresses. In addition, you can perform plastic design.
CUFSM
Version:5.04 · Thin-Walled Structure Group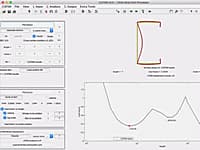 Cross-Section Elastic Buckling Analysis
CUFSM includes tools for generalized beam-column loading and analysis. CUFSM provides both the semi-analytical finite strip method for creation of the cross-section signature curve as well as the generalized finite strip method for other end boundary conditions.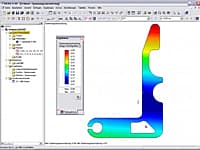 SHAPE‑MASSIVE determines section properties of any thick-walled cross‑section and calculates the stresses.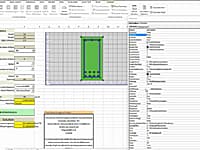 Elastic and Plastic Bending Analysis
Structures Office supports construction of arbitrary cross-sections, computes area, elastic, and plastic section properties.
PERFORM-3D
Version:7.0 · Computers and Structures Inc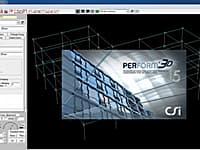 Nonlinear Analysis and Performance Assesment for 3-D Structures
PERFORM-3D is a general tool for implementing displacement-based design, analysis and performance assesment for 3-d structures.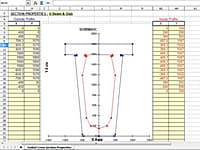 Section Properties of Voided Irregular Sections by Co-ordinate Geometry
This Proforma calculates the section properties, using co-ordinate geometry, of an irregular shaped cross section containing voids.
Comments & Reviews
About ThinWalledSections
No comments yet. Be the first to comment.
Submit a review about ThinWalledSections software with your social media profile