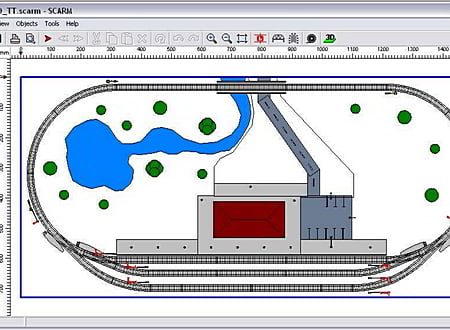 DOWNLOADS :
UserDownloads:

680
Program Description
SCARM means Simple Computer Aided Railway Modeller - a free software for simplified design of scaled railway layouts and creation of railroad model track plans. With the help of SCARM you can easily draw railways and visualize them in 3D with the built-in viewer.  
What you can do with SCARM?
You can create complex layouts with many train stations on very large area
You can modelling flex-track routes easily, intuitive and most important – in very realistic way
You can deploy your layout on more than one level, with different heights and slopes of choosen sections from the track route
You can place tunnels and bridges
You can draw figures in order to create buildings of train stations, houses, industries, etc. together with all needed roads and infrastructure
You can use semaphores and color light signals to create the signalling in the layout track route
You can see a 3D view of your layout - just select "3D" button from the toolbar
You can measure distances and track sections length, using the functions in "Tools" menu
You can export and/or print your layout and show it to the other model trains fans and enthusiasts
You can view and print a list with the needed track pieces and even use it as a shopping list
* Scarm download link provides freeware version of the software.
Similar Software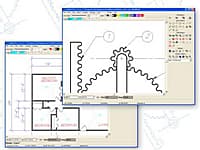 CAD Standard 2D Computer Aided Design
CadStd is a general purpose, easy to learn CAD/drafting program for creating professional quality mechanical designs, house plans, blueprints, schematics and charts utilizing ANSI drawing standards.
HEADS Rail
Version:24 · Techsoft Engineering Services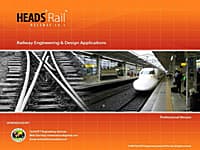 Railway Engineering and Design Application
The largest and versatile software for Railway, Metro Rail, LRT, MRT, Mono Rail Engineering projects.
Maxima
Version:5.44 · Lyosha Beshenov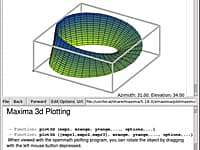 Maxima is a system for the manipulation of symbolic and numerical expressions, including differentiation, integration, Taylor series, Laplace transforms, ordinary differential equations, systems of linear equations, polynomials, and sets, lists, vectors, matrices, and tensors.
FStr
Version:1.3.0 · Joao Alfredo de Lazzari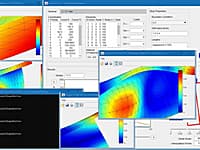 Finite Strip Computer Application
The FStr computer application gives to the user an easy and an intuitive elastic buckling analysis, through a Finite Strip Method, and its modal visualization of a thin-walled structural element.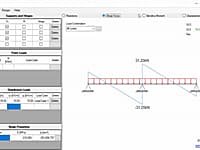 Determine sectional forces and design statically indeterminate beams using PolyBeam, a simple beam calculator.
Comments & Reviews
Submit a review about Scarm software with your social media profile