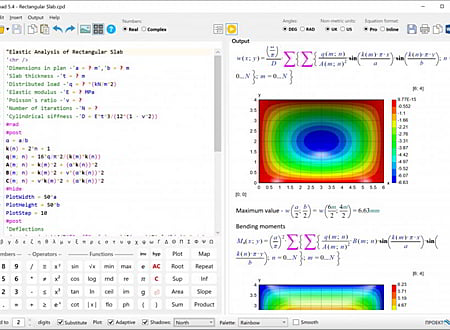 DOWNLOADS :
UserDownloads:

2388
CalcPad is a professional software for mathematical and engineering calculations. It represents a flexible and modern programmable calculator.
The software is suitable for engineers and other professionals that have to perform a lot of repetitive calculations and include them into official documentation such as calculation notes. It can also help teachers to prepare examples, papers, manuals, books etc. The program can be useful also for students for solving problems and do homeworks, theses etc.
It is simple and easy to use, but also includes a lot of advanced features:
real or complex numbers;
named variables and custom functions of multiple parameters f(x; y; z; ...);
built-in library with all common math functions;
powerful numerical methods for root and extremum finding, numerial integration and differentiation;
program flow control with conditions and loops;
titles and comments in quotes;
support for Html and CSS in comments for better formatting;
function plotting, images, tables, parametric SVG drawings, etc.;
automatic generation of Html forms for data input and reports for printing the output;
variable substitution and smart rounging of numbers;
output visibility control and content folding;
support for plain text (*.txt, *.cpd) and binary (*.cpdz) file formats.
The software automatically parses the input, substitutes the variables, calculates the expressions and displays the results. All output is sent to a professional looking Html report for viewing and printing.
* CalcPad download link provides freeware version of the software.
Similar Software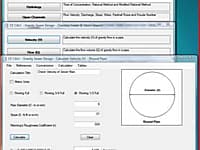 Performs civil engineering calculations for hydrology, open channels, culverts, gravity sewer, transmission lines and unit conversions.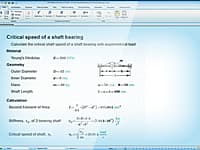 Solving & Analyzing Engineering Calculations
PTC Mathcad is the industry standard software for solving, analyzing, and sharing your most vital engineering calculations.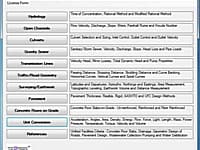 Civil Engineering Calculations
Performs civil engineering calculations for hydrology, open channels, culverts, gravity sewer, transmission lines, traffic/road geometry, surveying/earthwork, pavement, concrete floors and unit conversions.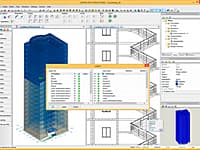 Architectural Engineering, Shape Creation and Calculations
SAPFIR-3D is a software for architectural design of multi-storey residential and public buildings, structures of any purpose, small structures, cottages, concept of interior design.
SVHEAVE
Version:3.22 · SoilVision Systems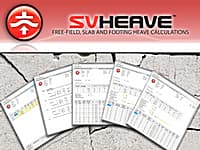 Free-Field, Slab and Footing Heave Calculations
SVHEAVE is a modeling tool that simplifies the calculation of soil heave for swelling clays.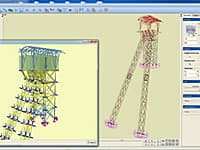 Static Calculations and Dimensioning of Planar and Spatial Bar Systems
The R3D3-Rama 3D program is designed for construction engineers. It is used for static calculations and dimensioning of planar and spatial bar systems.
Comments & Reviews
About CalcPad
No comments yet. Be the first to comment.
Submit a review about CalcPad software with your social media profile