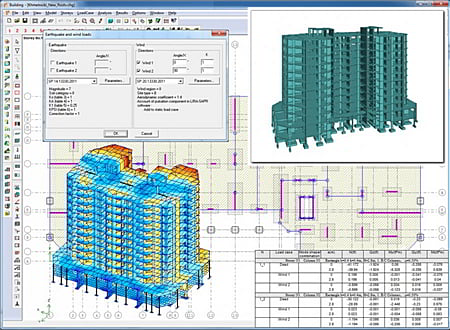 DOWNLOADS :
UserDownloads:

220
Program Description
MONOMAKH-SAPR software is intended for analysis and design of monolithic reinforced concrete structures and structures with brick walls. It is possible to perform analysis of the whole structure or its separate parts and generate working drawings and reinforcement patterns for structural elements.
MONOMAKH-SAPR program is highly profitable for analysis of structures of residential and public multi-storey buildings. The software is helpful when you take design decisions, make individual projects with arbitrary room layout, have much of design work and make an appraisal (expert judgement) of completed projects.
The software package contains the basic module BUILDING and the following design modules: BEAM, COLUMN, FOOTING, REWALL, SLAB, ELEVATION (WALL), BRICK. These modules have interrelated data. With design modules you could work either in stand-alone mode or work with data that was automatically generated in BUILDING module.
* MONOMAKH download link provides demo version of the software.
Similar Software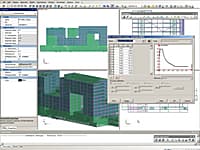 Analysis and Design of Reinforced Concrete & Steel Structures
Advance Design is a complete integrated analysis / design software dedicated to engineers.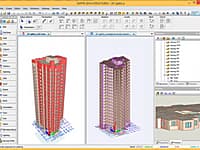 Numerical Analysis of Structures Strength and Stability
LIRA-SAPR is comprehensive software package that benefits from BIM technology and intended for analysis and design of building and mechanical engineering structures of different purposes.
CSiCOL
Version:10 · Computers and Structures Inc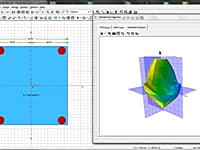 Reinforced Concrete Column Design
CSiCOL is a comprehensive software package used for the analysis and design of columns.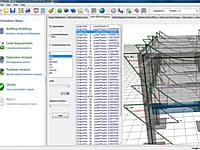 Seismic Assessment and Strengthening of Reinforced Concrete Structures
SeismoBuild is an innovative Finite Elements package for the seismic assessment and strengthening of reinforced concrete framed structures that is targeted to the design office.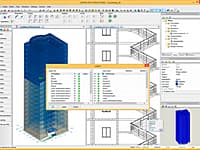 Architectural Engineering, Shape Creation and Calculations
SAPFIR-3D is a software for architectural design of multi-storey residential and public buildings, structures of any purpose, small structures, cottages, concept of interior design.
Comments & Reviews
Submit a review about MONOMAKH software with your social media profile