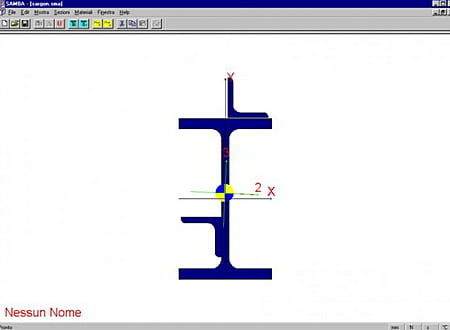 DOWNLOADS :
UserDownloads:

372
Program Description
Samba (Shape And Material Brisk Archive) is a software program very useful for structural designer, particularly of steel structures. It is used to study and design new cross-sections quite freely, and to choose the cross-sections sizes which are the best for a given structural layout. It has more than 14, 000 cross-sections ready to use.
Using SAMBA you can manage thousands cross-sections with a unique, powerful tool. SAMBA lets you choose the right cross-section for your steel structural elements among thousands other, thanks to its clever data filtering. SAMBA embeds buckling curves to AISC-ASD, and Eurocode 3, and so to choose the right cross-section size for a column, for instance, will be easy. SAMBA lets you study the best shape for new cross-sections optimizing the properties you are interested to. You can create sub-archives and merge more archives into one, you can import into SAMBA hundreds cross-sections at a time, reading a file in your preferred units of measurement.
Context sensitive help, hyper textual on line guide, makes SAMBA easy to use, while Print and Print-preview capabilities, and the command used to cut and paste images of your preferred cross-sections directly from within SAMBA to other applications via clipboard, make SAMBA a must-have tool for who designs steel structures. Besides the most common rolled and welded cross-sections, SAMBA lets you study the reunion of n arbitrary cross-sections, rotating and translating each cross-section until you get optimal design (composed cross-sections, built-up cross-sections, cold formed cross-sections, mixed materials cross-sections).
* SAMBA download link provides demo version of the software.
Similar Software
Sargon
Version:12.80 · Castalia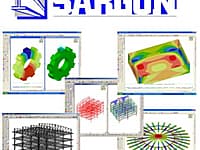 Steel Structures Design and Check
Sargon is a software used for structural analysis mainly aimed to the design and check of steel structures.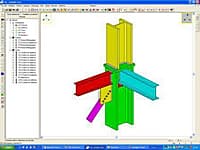 Steel Connections Design and Check
C. S. E. , Connection Study Environment, is a Windows software program completely devoted to the design, study and check of steel structures joints.   The C. S. E.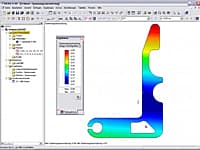 SHAPE‑MASSIVE determines section properties of any thick-walled cross‑section and calculates the stresses.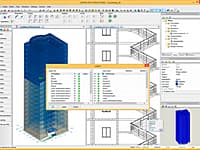 Architectural Engineering, Shape Creation and Calculations
SAPFIR-3D is a software for architectural design of multi-storey residential and public buildings, structures of any purpose, small structures, cottages, concept of interior design.
Comments & Reviews
Submit a review about SAMBA software with your social media profile