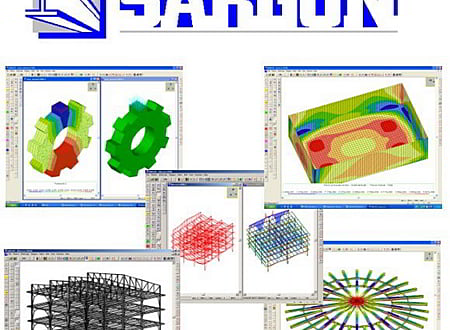 DOWNLOADS :
UserDownloads:

591
Program Description
Sargon is a software used for structural analysis mainly aimed to the design and check of steel structures (sheds, hangars, covers, multi-story building, pipe rack, industrial plants, towers and masts, scaffolds, warehouse shelves, cantilever, drive in, porta pallet, trusswork, frames, etc. etc.). It uses a powerful graphic interface and different finite element solvers, both internal and external. Sargon Modeler is a 3D modeler of high power and versatility, especially designed for 3D structures. Sargon embeds Samba, the cross-sections archive management unit (starting from more than 10, 000 cross-sections) and new cross-section design tool. Sargon is able to create preliminary drawings automatically and is interfaced with CSE for the automatic steel-joints (steel-connections) check.
Using Sargon you can quickly design 2D or 3D structures, checking them according to different standards like eurocodes 3 and 5 (EN 1993 1-1, CNR 10011, BS 5950, AISC-ASD, EN 1995). Since you can change units of measure and output language at any time, you can easily work with abroad customers. All the structural features and the results can be got in graphic format.
Free demo version of the finite element program Sargon with the following limitations:
the models must be up to 50 nodes;
there is not the cross-section management tool bundled with normal Sargon copies, named SAMBA;
there are not the checkers according to different standards, the nonlinear solvers and the frequency response solver;
there is not the command for the automatic generation of load combinations and the command for the automatic meshing of plane surfaces;
there are not the interfaces to other programs.
* Sargon download link provides demo version of the software.
Similar Software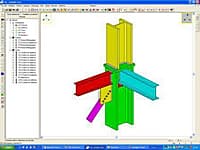 Steel Connections Design and Check
C. S. E. , Connection Study Environment, is a Windows software program completely devoted to the design, study and check of steel structures joints.   The C. S. E.
sCheck
Version:1.2 · Computations & Graphics, Inc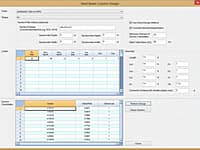 Design and Check Steel Beam/Column
sCheck is a Windows program for structural engineers to design and check steel beam/column compliance according to ANSI/AISC 360-10.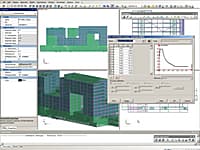 Analysis and Design of Reinforced Concrete & Steel Structures
Advance Design is a complete integrated analysis / design software dedicated to engineers.
SAMBA
Version:3.51 · Castalia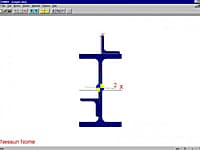 Shape And Material Brisk Archive
Samba (Shape And Material Brisk Archive) is a software program very useful for structural designer, particularly of steel structures.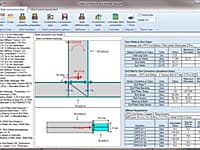 Design And Evaluate Steel Connections
Steel-Connect is a user friendly affordable software steel connection design aid for the typical structural engineer. Typical steel connections can be designed in less time using the autodesign feature or user specified steel connections can be investigated.
Comments & Reviews
Submit a review about Sargon software with your social media profile