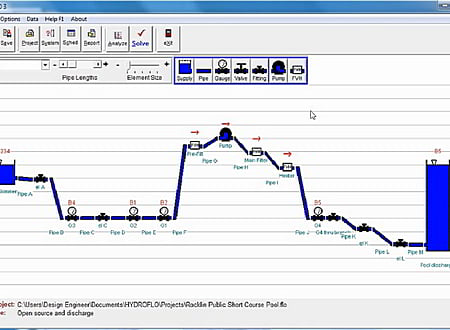 DOWNLOADS :
UserDownloads:

2206
Legacy Software Notice:
Please be advised that HYDROFLO is considered outdated or legacy, and it has reached the end of its support and update cycle. As a result, compatibility issues may arise, and its functionality cannot be guaranteed on modern computer systems.
Program Description
HYDROFLO 3 is a powerful, yet easy to use Piping System Analysis software tool. Any type of incompressible liquid flow can be analyzed. Many types of conveyance systems can be modeled including open source/discharge, closed re-circulating and gravity flow systems. Systems found in industrial process, water supply, wastewater treatment, fire protection, sprinkler systems, chemical process, mine de-watering, swimming pool, pond/irrigation and HVAC application areas are quickly created, analyzed and solved for their steady-state flows and pressures.
HYDROFLO models can contain up to 10 sources and discharges within 9 branches and 1000 elements. Virtually any type of hydraulic element can be described using the wide variety of hydraulic modeling components available. Element head losses can be described using flow vs. head loss curves, fixed head losses and custom friction coefficients.
HYDROFLO 3 is fully International and Unicode compliant, offers all standard English and metric/SI units and is localization tested. Academic versions of our software have been included in 3 editions of collegiate level textbooks.
Systems are built in the unique vertical workspace that offers easily viewable suction and high-head conditions along with Hydraulic Grade Lines, elevations and pressures. The Hazen-Williams and Chezy-Manning equations are available for use with water systems and the Darcy-Weisbach equation is available for use with any type of incompressible fluid of known viscosity (a full database of liquid properties is available for selection).
HYDROFLO solves many types of hydraulic problems...
Validation/calibration of existing open source/discharge fluid networks.
Modeling a proposed fluid network's operation.
Determination of line head losses at a specific flow rate (forced-flow system).
Analysis of pump cavitation (Net Positive Suction Head) problems.
Comparison of equivalent SI unit to English unit designs.
Modeling of closed re-circulating systems.
Modeling of gravity (non-pumped) flow systems.
Determination of the proper pumps for conveyance systems when used in conjunction with PumpBase.
* HYDROFLO download link provides trial version of the software.
Similar Software
PumpBase
Version:3.0 · Tahoe Design Software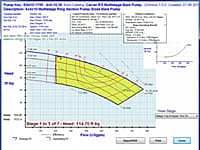 Advanced Pump Selection and Catalog Production
PumpBase is a sophisticated software application that finds the best pumps for your liquid conveyance design whether its a water distribution system or a chemical delivery system.
HCALC
Version:1.1 · Tahoe Design Software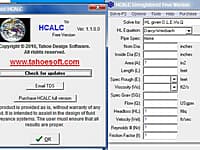 Pipe Flow Calculator and Unit Converter
HCALC solves for head loss, diameter, flow, pipe area, velocity, Reynolds number and friction factor using the Darcy-Weisbach, Hazen-Williams or Manning's equations.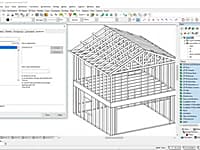 TurboCAD Professional 2019 is for experienced 2D/3D CAD users already familiar with AutoCAD or AutoCAD LT looking for a powerful alternative.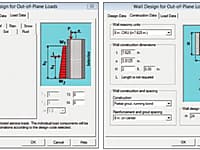 The SMDS software is a component software package specifically designed to engineer masonry.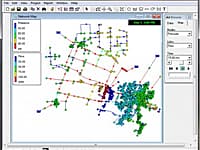 Model Water Distribution Piping Systems
EPANET is software that models water distribution piping systems. EPANET is public domain software that may be freely copied and distributed.
Comments & Reviews
Submit a review about HYDROFLO software with your social media profile