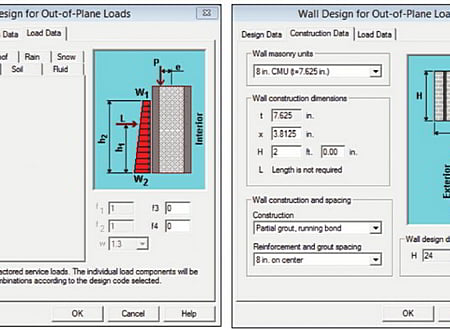 SOFTWARE :
Structural Masonry Design System
DOWNLOADS :
UserDownloads:

1398
Program Description
The SMDS software is a component software package specifically designed to engineer masonry. Concrete masonry and clay masonry software for allowable stress design and strength design according to 1995-2008 TMS 402/ACI 530/ASCE 5 or the 2000-2009 IBC. Includes reinforced and unreinforced walls, shear walls, columns, lintels, custom face shell thicknesses, 14 & 16 inch units, interaction diagrams and much more.
Design of these structural elements: 
lintels
walls loaded in-plane or out-of-plane, and columns.
design of walls that are either reinforced or unreinforced
design of all elements by either allowable stress or strength
calculation of member forces from external loads, boundary
conditions and spans
graphical illustration of interaction diagrams for walls and
columns
design for combined axial load and bending moment
design for shear and of shear reinforcing when required
calculation of development length and lap splices
calculation of deflections for P-delta effect
inclusion of special requirements for special and intermediate
shear walls
* Structural Masonry Design System download link provides trial version of the software.
Similar Software
Direct Design
Version:3.1 · National Concrete Masonry Association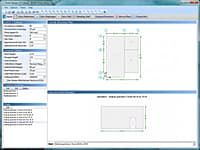 Accelerated Masonry Building Design
NCMAs Direct Design Software can reduce the time required to engineer many single-story masonry structures from days to just minutes.
SRWall
Version:4.05 · National Concrete Masonry Association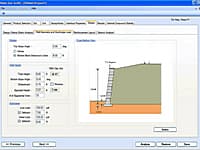 Segmental Retaining Wall Design
SRWall is design software for Segmental Retaining Walls.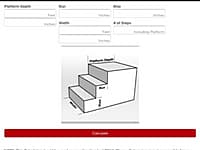 Calculate Concrete, Aggregate, and Masonry
Concrete and Agg Calculator calculator provides an exact amount and a recommended order amount to account for forms bending, over excavation, forms bending.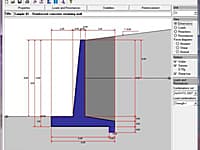 Designing a Concrete or Masonry Retaining Wall
RetainWall is a software mainly developed for the purpose of designing a concrete or masonry retaining wall.
AmQuake
Version:3.9 · Cervenka Consulting Ltd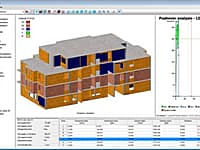 Design safe masonry buildings in seismic regions
The program will help engineers to design safe masonry buildings in the seismic regions of Europe.
Comments & Reviews
Submit a review about Structural Masonry Design System software with your social media profile