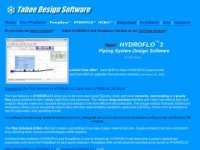 TDS develops software for fluid conveyance system design and pump selection. Serving the fluids handling and chemical engineering industries. Advanced pump selection software and pump catalog building for pump manufacturers. Software offers ease of use, high accuracy and affordability.
CESDb currently lists 3 software developed by Tahoe Design Software, including HYDROFLO, HCALC, PumpBase.
You can also visit developers official website for software support, product updates, licenses and other information.
Software by Tahoe Design Software
HCALC
Version:1.1 · Hit:1734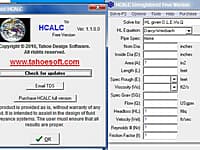 Pipe Flow Calculator and Unit Converter
HCALC solves for head loss, diameter, flow, pipe area, velocity, Reynolds number and friction factor using the Darcy-Weisbach, Hazen-Williams or Manning's equations.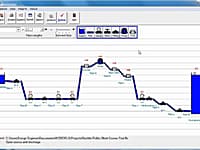 HYDROFLO determines the steady-state flows and pressures and other operating parameters in single source/single discharge, gravity and pumped flow systems.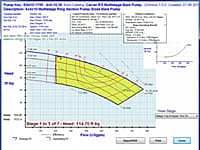 Advanced Pump Selection and Catalog Production
PumpBase is a sophisticated software application that finds the best pumps for your liquid conveyance design whether its a water distribution system or a chemical delivery system.
Similar Software From Other Developers
STRAP
Version:2020 · ATIR Engineering Software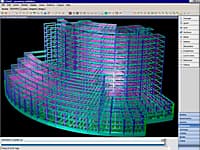 Structural Analysis System for Structural Engineering
STRAP ia a Windows based suite of finite element static and dynamic analysis programs for buildings, bridges and other structures.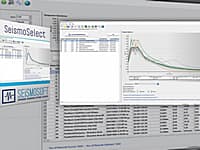 Selection and Scaling of Ground Motion Records
SeismoSelect is an easy and efficient way to search, select, scale and download ground motion data from different strong motion databases that are available on-line.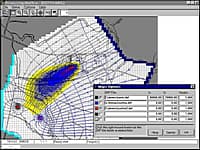 Processing Modflow (PMWIN) is a comprehensive integrated groundwater modeling system that is used by many organizations, such as research institutions, consulting firms, agencies, and entities of the United Nations.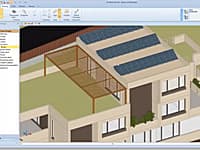 Solarius PV is the BIM software for photovoltaic systems design already used for thousands of different types of installations all over the world.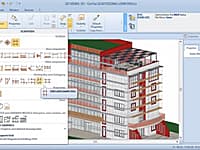 CerTus Scaffolding is the BIM authoring software for scaffolding design and drafting of the scaffolding assembly, use and dismantling plan.