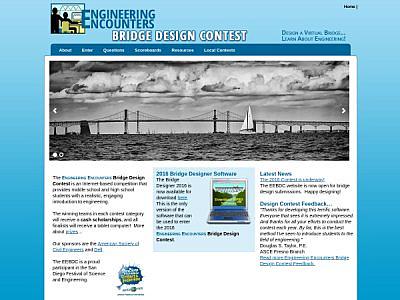 The software formerly known as the West Point Bridge Designer is now maintained and distributed by Engineering Encounters - a private, non-profit organization that is not affiliated with the U.S. government or the U.S. Military Academy at West Point.
Keywords: bridge contest, wpbd, west point
For more information please visit: http://bridgecontest.org
Software by Engineering Encounters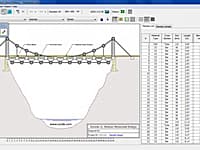 WPBD Bridge Design Contest 2016
Bridge Design Contest is a nationwide Internet-based competition intended to promote math, science, and technology education in US. West Point Bridge Designer provides you with the tools to model, test, and optimize a steel highway bridge.