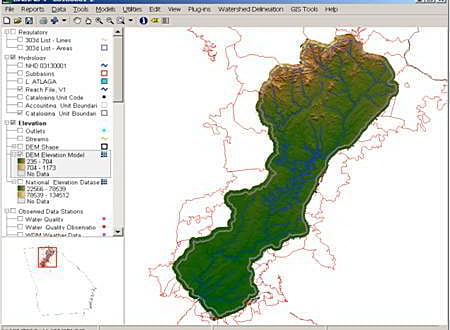 DOWNLOADS :
UserDownloads:

609
BASINS is a multipurpose environmental analysis system designed for regional, state, and local agencies that perform watershed and water quality-based studies. This system makes it possible to quickly assess large amounts of point and non-point source data in a format that is easy to use and understand. Installed on a personal computer, BASINS allows the user to assess water quality at selected stream sites or throughout an entire watershed. This invaluable tool integrates environmental data, analytical tools, and modeling programs to support cost-effective approaches to watershed management and environmental protection, including the development of Total Maximum Daily Loads (TMDLs).
BASINS 4. 0 includes these valuable features:
Data Download Tool,
GIS Project Builder,
GIS Edit Tools,
Automatic and Manual Watershed Delineation,
Watershed Characterization Reports,
series of Surface Water Models, and
customized databases.
BASINS Version 4. 0 includes the existing WinHSPF and PLOAD models that BASINS 3. 0 uses. WinHSPF estimates land use specific nonpoint source loadings for selected pollutants at a watershed. The new Parameter Estimation (PEST) tool in WinHSPF automates the model calibration process and allows users to quantify the uncertainty associated with specific model predictions. WinHSPF links to the AQUATOX model for integrating watershed analysis with effects on aquatic biota in receiving waters. It also provides access to a new BASINS feature: the Windows-based Climate Assessment Tool for assessing potential impacts of changing climate on stream flows and pollutant loads.
* BASINS download link provides freeware version of the software.
Similar Software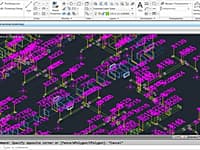 Point Placement and Construction Layout
Point Layout construction layout software helps contractors and subcontractors bring model accuracy to the field.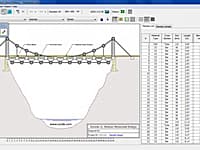 WPBD Bridge Design Contest 2016
Bridge Design Contest is a nationwide Internet-based competition intended to promote math, science, and technology education in US. West Point Bridge Designer provides you with the tools to model, test, and optimize a steel highway bridge.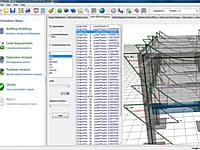 Seismic Assessment and Strengthening of Reinforced Concrete Structures
SeismoBuild is an innovative Finite Elements package for the seismic assessment and strengthening of reinforced concrete framed structures that is targeted to the design office.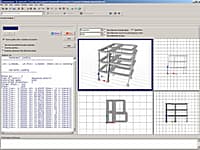 Analytical assessment of structures subjected to earthquake strong motion
SeismoStruct is a Finite Element package capable of predicting the large displacement behaviour of space frames under static or dynamic loading, taking into account both geometric nonlinearities and material inelasticity.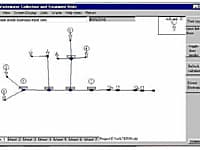 WATER9, the wastewater treatment model, is a Windows based computer program and consists of analytical expressions for estimating air emissions of individual waste constituents in wastewater collection, storage, treatment, and disposal facilities; a datab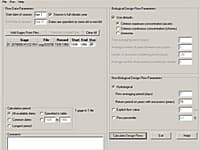 Water Quality Models and Tools
DFLOW 3. 1 is a Windows-based tool developed to estimate user selected design stream flows for low flow analysis and water quality standards.
Comments & Reviews
About BASINS
No comments yet. Be the first to comment.
Submit a review using your Facebook ID