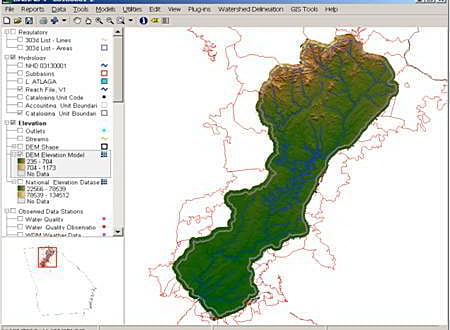 DOWNLOADS :
UserDownloads:

774
Program Description
Better Assessment Science Integrating Point and Nonpoint Sources (BASINS) is a multipurpose environmental analysis system designed to help regional, state, and local agencies perform watershed- and water quality-based studies.
It was developed by the U.S. Environmental Protection Agency to assist in watershed management and TMDL development by integrating environmental data, analysis tools, and watershed and water quality models.
A geographic information system (GIS) provides the integrating framework for BASINS. GIS organizes spatial information so it can be displayed as maps, tables, or graphics. GIS allows the user to analyze landscape information and display relationships among data. Through the use of GIS, BASINS has the flexibility to display and integrate a wide range of information (e.g., land use, point source discharges, and water supply withdrawals) at a scale chosen by the user.
BASINS makes watershed and water quality studies easier by bringing together key data and analytical components in one tool. BASINS allows users to efficiently access national environmental information, incorporate local site-specific data, apply assessment and planning tools, and run a variety of proven, robust nonpoint loading and water quality models. BASINS is a useful tool for those interested in watershed management, development of total maximum daily loads (TMDLs), coastal zone management, nonpoint source programs, water quality modeling, and National Pollutant Discharge Elimination System (NDPES) permitting.
* BASINS download link provides freeware version of the software.
Similar Software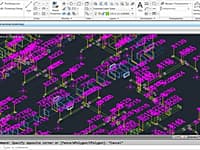 Point Placement and Construction Layout
Point Layout construction layout software helps contractors and subcontractors bring model accuracy to the field.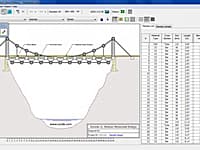 WPBD Bridge Design Contest 2016
Bridge Design Contest is a nationwide Internet-based competition intended to promote math, science, and technology education in US. West Point Bridge Designer provides you with the tools to model, test, and optimize a steel highway bridge.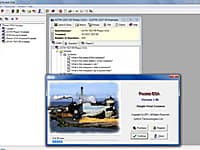 Pocket ESA has been designed to minimize the amount of time required to generate standard Environmental Site Assessment reports and to maximize the flexibility of the final report.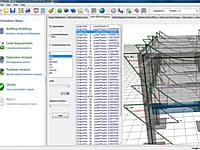 Seismic Assessment and Strengthening of Reinforced Concrete Structures
SeismoBuild is an innovative Finite Elements package for the seismic assessment and strengthening of reinforced concrete framed structures that is targeted to the design office.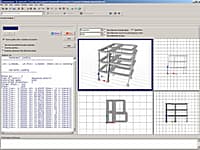 Analytical assessment of structures subjected to earthquake strong motion
SeismoStruct is a Finite Element package capable of predicting the large displacement behaviour of space frames under static or dynamic loading, taking into account both geometric nonlinearities and material inelasticity.
Comments & Reviews
Submit a review about BASINS software with your social media profile