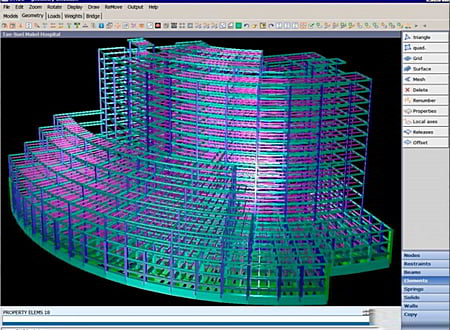 DOWNLOADS :
UserDownloads:

2039
Program Description
STRAP (STRuctural Analysis Programs) is a Windows based suite of finite element static and dynamic analysis programs for buildings, bridges and other structures. It also includes modules for the design steel sections (rolled and light-gauge) and reinforced concrete (beams, columns, slabs, walls, footings) in accordance with American, European, Canadian and other international codes.
STRAP is one of the most comprehensive and versatile structural analysis and design software systems available on the market today . It's also the easiest to use, due to its superb graphic user interface (GUI) and context-sensitive help system. It offers the engineer a powerful but affordable tool for analysis and design of a wide range of skeletal and continuum structures such as buildings, bridges, shells, towers and more.
STRAP uses graphical input for the generation of models and loads. Every drawing on the screen can be printed, imported into other documents, or (through DXF) into drawings. Complete analysis and design can be performed for any structure without ever referring to joint or beam numbers. Load combinations can be created after analysis is performed. Combinations can be changed instantly without solving the model again.
STRAP comes with design modules for designing reinforced concrete, post-tensioned concrete and structural steel (hot-rolled and cold-formed)
For the engineer interested in dynamic effects, STRAP also includes modules for modal analysis, seismic response spectra calculations according to many codes and time history response calculations.
* STRAP download link provides trial version of the software.
Similar Software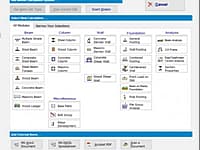 Structural Engineering Design And Analysis Modules
Enercalc Structural Engineering Library provides the practicing engineer with a large toolkit of capabilities to design the elements of structures.
RFEM
Version:5.23 · Dlubal Software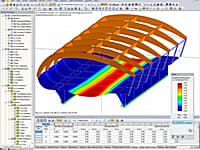 FEM Structural Analysis & Engineering
RFEM is a powerful 3D FEA program helping structural engineers meet requirements in modern civil engineering.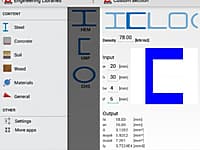 Civil / Structural Engineering
Civil / Structural engineering app that bundles information for the construction industry.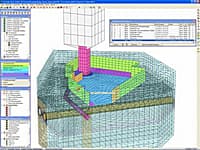 FEA software for civil and structural engineering
FEA software for civil and structural engineering modeling, analysis, design, and detailing.
SkyCiv
Version:2021 · SkyCiv Engineering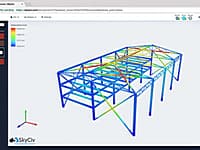 Cloud-Based Structural Analysis and Design
SkyCiv is a Structural Engineering software platform with a range of structural analysis and design software based on the cloud.
Comments & Reviews
Submit a review about STRAP software with your social media profile