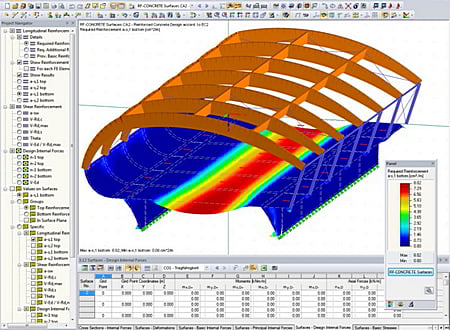 DOWNLOADS :
UserDownloads:

1042
Program Description
The structural analysis program RFEM is the basis of a modular software system. The main program RFEM is used to define structures, materials, and loads for planar and spatial structural systems consisting of plates, walls, shells and members. The program also allows you to create combined structures as well as model solid and contact elements.
RFEM provides deformations, internal forces, stresses, support forces, and soil contact stresses. The corresponding add-on modules facilitate data input by automatic generation of structures and connections or can be used to perform further analyses and designs according to various standards.
The modular software concept allows you to compile a program package tailored to your individual needs. It is possible to upgrade the program at any time. Due to a wide range of interfaces, RFEM provides perfect interaction between CAD and structural analysis programs in Building Information Modeling (BIM). Thus, the bidirectional data exchange between RFEM and the programs Tekla Structures, Autodesk Revit and Bentley ISM is possible, for example.
* RFEM download link provides trial version of the software.
Similar Software
RSTAB
Version:8.23 · Dlubal Software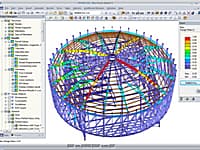 Structural Frame & Truss Analysis
RSTAB is the ideal tool for the design of beam, frame, or truss structures consisting of steel, reinforced concrete, timber, aluminum, or other materials.
STRAP
Version:2020 · ATIR Engineering Software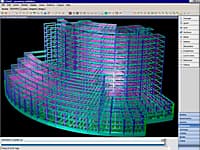 Structural Analysis System for Structural Engineering
STRAP ia a Windows based suite of finite element static and dynamic analysis programs for buildings, bridges and other structures.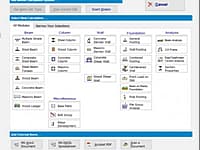 Structural Engineering Design And Analysis Modules
Enercalc Structural Engineering Library provides the practicing engineer with a large toolkit of capabilities to design the elements of structures.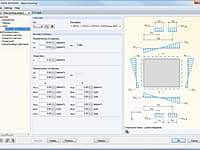 Buckling Analysis for Plates with or Without Stiffeners
The RF-/PLATE-BUCKLING is available as an add‑on module for RFEM/RSTAB or as a separate stand‑alone program.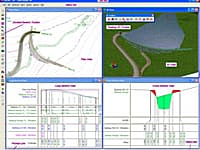 Surveying & Engineering Field & Office
LISCAD is a portfolio of integrated Land Surveying and Civil Engineering software modules.
Comments & Reviews
Submit a review about RFEM software with your social media profile