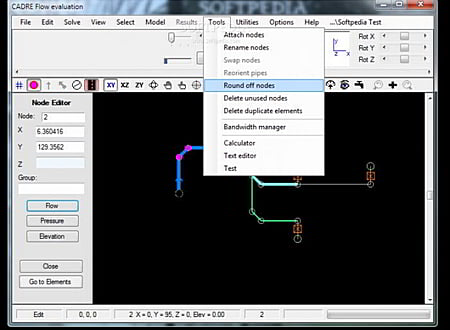 DOWNLOADS :
UserDownloads:

1254
Program Description
CADRE Flow is developed using the basic principles of finite element method as applied to the hydraulics flow field. It is intended for solving incompressible fluid flow in piping systems, hydraulic systems, and fluid flow networks. There is virtually no limit to the degree of complexity (joints, lines, and line segments) that can be solved. Although limited to incompressible flow in pipes, CADRE Flow can be used to handle low speed air flow systems such as ventilation ducts where the overall pressure differential is small.
The piping system is the medium that forms the finite element analogy. In CADRE Flow, the elements are considered as pipes and the nodes are connecting points for the pipes or intermediate points in pipes where information such as pressure is desired.
The solution is conducted on a specific defined piping system which may be part of a larger system as long as the information at the defined boundaries are sufficient to solve the model.
The system may contain different properties of temperature, viscosity, and vapor pressure for the fluid in different parts of the system allowing one to investigate the effects of hotter or colder fluids after a heat exchanger.
* CADRE Flow download link provides trial version of the software.
Similar Software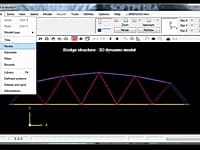 Finite Element Structural Analysis Application for Plate & Beams
Cadre Analytic can provide structural analysis reports prepared by licensed professional engineers for many types of structures, from the very small to the very large.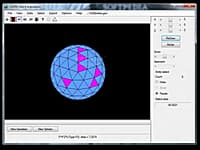 Design application for generating geodesic and spherical 3D
CADRE Geo is a design utility for generating a wide variety of geodesic and spherical 3D (wire frame and surface models) for CAD or finite element analysis applications or for generating detail design data for the members that make up the structure.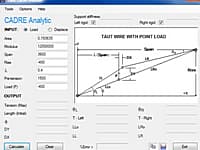 Analyze Taut Elastic Wires or Cables
CADRE Zipwire is a tool that can be used to analyze taut elastic wires or cables with a point load.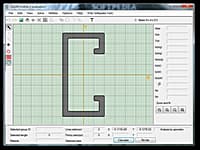 Design and analysis of custom cross section profiles
CADRE Profiler is used to design section profiles and determine their geometric properties for custom beam cross sections which can be composed of different materials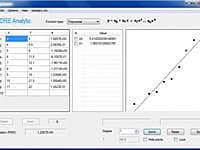 Multifunctional Curve Fitting Application
Regression analysis is a multifunctional curve fitting application provided free of charge.
Comments & Reviews
Submit a review about CADRE Flow software with your social media profile