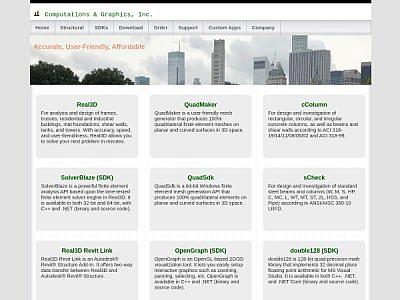 Structural engineering software, Computations and Graphics, Inc., Structural and finite element analysis and design.
CESDb currently lists 5 software developed by Computations & Graphics, Inc, including cColumns, Real3D-Analysis, sCheck, Rebar Calculator, QuadMaker.
You can also visit developers official website http://cg-inc.com for software support, product updates, licenses and other information.
Software by Computations & Graphics, Inc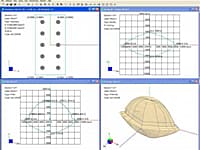 Axial-Flexural Analysis and Design of Concrete Columns, Beams and Shear Walls
cColumn formerly known as RcSections is a powerful 32-bit Windows program designed specifically for structural engineers to perform axial-flexural analysis and design of concrete columns as well as beams and shear walls according to ACI 318-11/08/05/02 and ACI 318-99.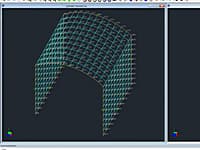 QuadMaker is an interactive 64-bit Windows finite element mesh generator that produces 100% quadrilateral elements (shell4) on planar and curved surfaces in 3D space.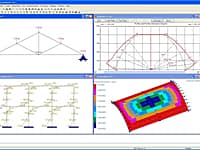 Structural Design & Finite Element Analysis
Real3D-Analysis is a powerful frame-finite element analysis and design program built from ground up, with latest technologies from the fields of finite element analysis, numerical computation and computer graphics, shell structures, dynamic analysis, concrete design, truss, frame, plate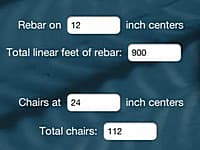 Linear Rebar Needed Based Off Square Footage of Concrete
Rebar Calculator is a simple app to calculate the number of linear rebar needed based off square footage of concrete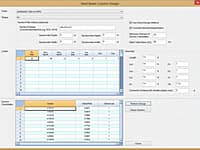 Design and Check Steel Beam/Column
sCheck is a Windows program for structural engineers to design and check steel beam/column compliance according to ANSI/AISC 360-10.
Similar Software From Other Developers
STRAP
Version:2020 · ATIR Engineering Software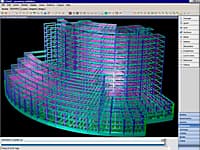 Structural Analysis System for Structural Engineering
STRAP ia a Windows based suite of finite element static and dynamic analysis programs for buildings, bridges and other structures.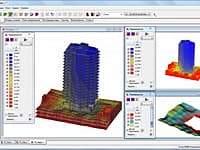 An Integrated System For Finite Element Structural Analysis
SCAD for Windows is a new-generation system developed by engineers for use of engineers and implemented by a team of experienced programmers.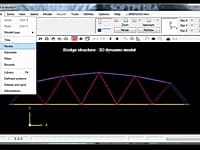 Finite Element Structural Analysis Application for Plate & Beams
Cadre Analytic can provide structural analysis reports prepared by licensed professional engineers for many types of structures, from the very small to the very large.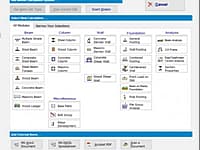 Structural Engineering Design And Analysis Modules
Enercalc Structural Engineering Library provides the practicing engineer with a large toolkit of capabilities to design the elements of structures.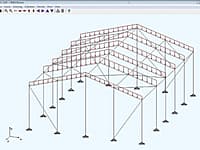 Finite Element Analysis Package for 2D and 3D Constructions
Analysis3D calculates two- and three-dimensional Trusses and Frames. These structures consist of long slender Members that are supposed to behave linear elastic.