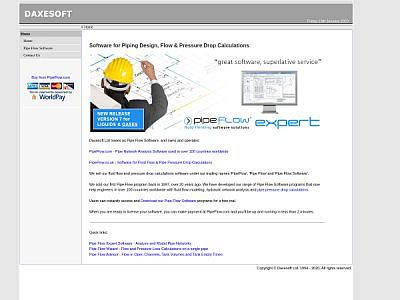 Daxesoft Ltd - Pipe Flow Software for fluid flow, pressure drop and friction loss calculations. Piping design software - Pressure drop and fluid flow calculations for engineers
Keywords: pipe flow software, fluid flow software, flow in a pipe, pipe flow, pipeflow, fluid flow, piping design
For more information please visit: http://daxesoft.com
Software by Daxesoft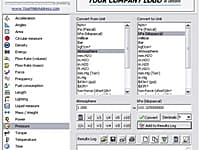 Convert between many different units and measurements, including area, density, energy, flow rate, force, velocity, viscosity, volume & more.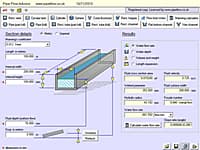 Open Channel Flow & Tank Empty Times
Flow Advisor can be used to estimate water flow rates from various open channels, closed channels and differently shaped supply tanks.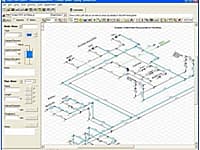 Flows & Pressures in Complex Networks
Pipe Flow Expert is designed to help todays engineers analyze and solve a wide range of problems where the flow and pressure loss throughout a pipe network must be determined.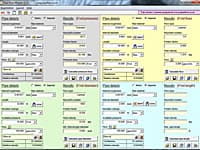 Flow & Pressure Calcs on Single Pipes
Pipe Flow Wizard is able to perform four different flow and pressure drop calculations on a single pipe depending on the known information.