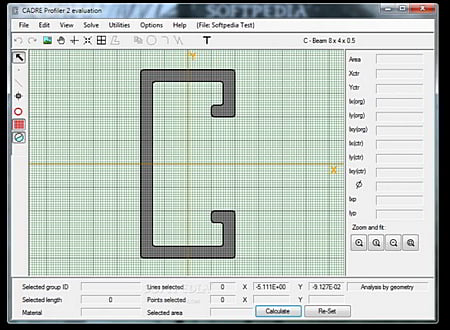 SOFTWARE :
CADRE Section Profiler
DOWNLOADS :
UserDownloads:

967
Program Description
This application is used to design section profiles and determine their geometric properties for custom beam cross sections which can be composed of different materials. CADRE Profiler is the only section property application available that provides two entirely independent means of validating section properties so that one method can be use to check the other.
Features
A unit independent application
Calculation of moments of inertia, cross product of inertia, centroid, principal axes, bending moduli and extreme fiber distances both on the design axes as well as the principal axes
Handles very thin gage sections accurately
Handles non-homogeneous sections including reinforced concrete beams
Two completely independent and dissimilar analytical methods are provided so one can be used to check against the other
Merging to combine previously created section files
Merging to combine common shapes such as round and rectangular tubes, I-beam shapes, 'L' shapes, 'C' shapes, 'T' shapes, 'Z' shapes with little, if any, additional drawing.   These shapes include tapered flanges and radii
Analysis of multiple built-up sections with different materials
Rotating,   translating, and flipping all or components of the section drawing
Snap to grid
Automatically install corner radii on corners intersecting at any angle.    Automatically rotate and/or translate to principal axes duplicate section drawing components
Quickly check areas and lengths of individual components
Zoom, shrink, fit to window, and dynamic pan capability
Import from and export to CAD
Export results to create or append CADRE pro section property files
* CADRE Section Profiler download link provides trial version of the software.
Similar Software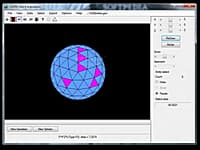 Design application for generating geodesic and spherical 3D
CADRE Geo is a design utility for generating a wide variety of geodesic and spherical 3D (wire frame and surface models) for CAD or finite element analysis applications or for generating detail design data for the members that make up the structure.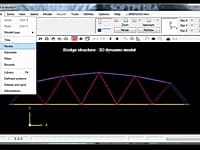 Finite Element Structural Analysis Application for Plate & Beams
Cadre Analytic can provide structural analysis reports prepared by licensed professional engineers for many types of structures, from the very small to the very large.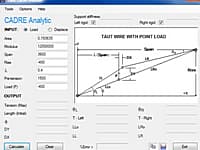 Analyze Taut Elastic Wires or Cables
CADRE Zipwire is a tool that can be used to analyze taut elastic wires or cables with a point load.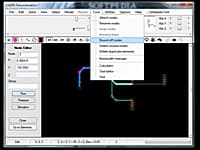 CADRE Flow is developed using the basic principles of finite element method as applied to the hydraulics flow field.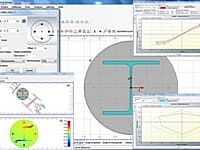 Structural Cross Sections (concrete, steel, composite etc.)
Cross Section Analysis and Design can handle structural cross sections that are built up of one or more geometric entities and can be drawn directly using the versatile featured user interface.
Comments & Reviews
Submit a review about CADRE Section Profiler software with your social media profile