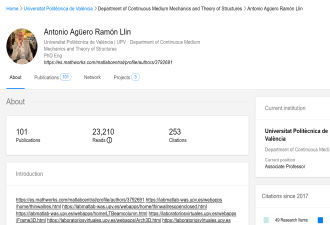 Antonio Agüero is the developer of 3 civil engineering softwares currently listed at CESDb. Please visit developers website for software support, product updates, licenses and other information about LTBEAMCOLUM, ThinWallRes, Thinwallres Open&Closed.
For more information please visit: https://researchgate.net/profile/Antonio-Agueero
Software by Antonio Agüero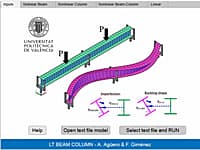 Critical Loads and Analysis of Imperfect Structures
The following application allows determining the resistance capacity of compressed and deflected pieces with a double tee section, susceptible to lateral buckling.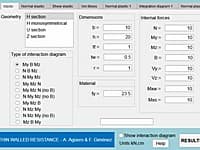 ThinWallRes allows to determine the resistance capacity of open thin-walled sections.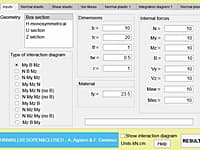 Elastic and Plastic Resistance of Open and Thin Walled Sections
Thinwallres Open&Closed application allows to determine the resistance capacity of open and closed thin-walled sections