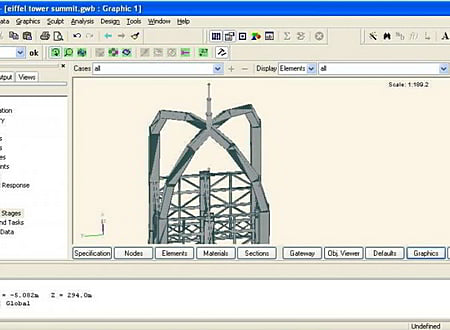 DOWNLOADS :
UserDownloads:

741
Program Description
GSA Building is the ultimate building design software, steel structure design software and steel structure analysis program. It gives engineers all the tools they need to design and analyse even the most complex buildings.
With this intuitive software, engineers can design structural models with skeletal frames and two-dimensional finite elements. GSA Building also combines steel and concrete design, footfall and soil-structure interaction analysis in the same tool. For seamless working, GSA Building is fully integrated with Revit Structure and works to a range of international codes.
Why design concrete slab or wall reinforcement by hand? GSA Building saves time and money by designing reinforcement directly from the analysis results. And if steel beams and columns had to be chopped up into elements for frame analysis, the software puts them back together and designs them automatically. It even analyses how the structure interacts with the ground or predicts the footfall vibration on irregular floors or staircases, whether they're concrete, steel, or composite.
GSA Building also integrates with BIM applications such as Revit for design coordination across the team.
* GSA Building download link provides trial version of the software.
Similar Software
ETABS
Version:19 · Computers and Structures Inc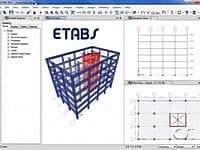 Analysis, Design and Drafting of Building Systems
ETABS is the solution, whether you are designing a simple 2D frame or performing a dynamic analysis of a complex high-rise that utilizes non-linear dampers for inter-story drift control.
Direct Design
Version:3.1 · National Concrete Masonry Association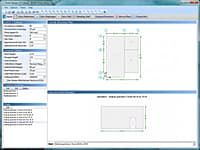 Accelerated Masonry Building Design
NCMAs Direct Design Software can reduce the time required to engineer many single-story masonry structures from days to just minutes.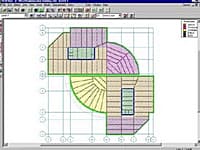 Automated Floor Layout and Optimization for Complete Building Systems
RISAFloor is a powerful application designed to help you create CAD drawings for structural engineers.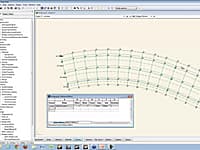 Simulate Advanced Bridge Engineering Problems
GSA Bridge is easy-to-use bridge analysis software automatically sifts through the multiplicity of possible moving loads to find exactly which the crucial ones for your structure are.
THERMAL
Version:1.0 · Alex Tomanovich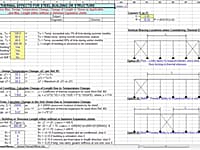 Thermal Effects for Steel Building or Structure
THERMAL is a spreadsheet program written in MS-Excel for the purpose of considering the thermal effects for a steel building or structure.
Comments & Reviews
Submit a review about GSA Building software with your social media profile