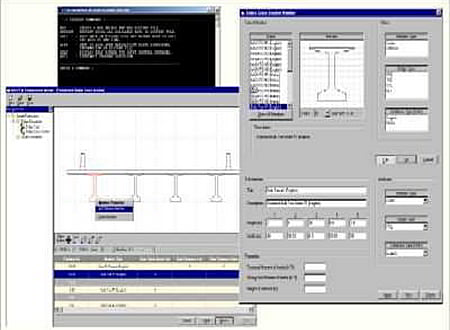 Last Update :
28 January 2002
Downloads :
UserDownloads:

492
The BRUFEM program is used to perform automated finite element modeling, analysis, and load rating of highway bridges using a complete 3-D model. The program considers prestressed and steel girder, reinforced concrete T-beam, and flat slab bridges. Large numbers of potential vehicular loading conditions can be rapidly modeled then analyzed and automated rating based on the AASHTO bridge specification can be performed.
Salod (Structural Analysis for Load Distribution) is a hybrid finite element program that creates an influence surface of simple span bridge superstructures. The current version uses text based, question prompts in order to develop an input file.
The two primary modes of operation are Full Load analysis (including consideration of construction stages) for AASHTO load rating and Live Load analysis for calculation of lateral load distribution factors (LLDFs) There is an analysis engine, a rating post-processor and a graphics post-processor.
Similar Software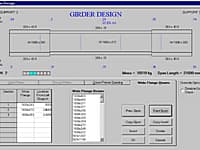 Continuous steel bridge analysis and design
STLBRIDGE is a continuous steel bridge analysis and design software package for use in the design of steel bridges conforming to AASHTO Standard Specifications for Highway Bridges or AASHTO Load and Resistance Factor Design Specifications.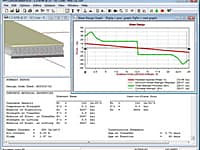 Design Of Precast Concrete Beams
Concise Beam is an easy to use program for the design of precast concrete beams.
CSiBridge
Version:2015 · Computers and Structures Inc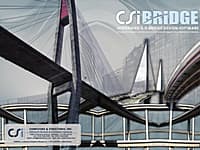 3D Bridge Analysis, Design and Rating
CSiBridge design allows for quick and easy design and retrofitting of steel and concrete bridges.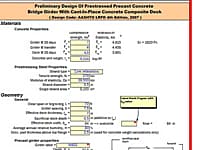 Preliminary Design Of Prestressed Concrete Bridge Girder
This spreadsheet performs preliminary analysis of a precast prestressed bridge girder at the prestress transfer and service stages.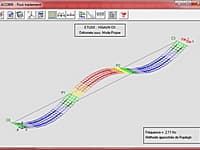 Composite Bridges Preliminary Design to Eurocodes
ACOBRI is a software developed by the CTICM for ArcelorMittal to optimize the preliminary design of structures with composite steel-concrete deck.
Comments & Reviews
About Brufem
No comments yet. Be the first to comment.
Submit a review using your Facebook ID