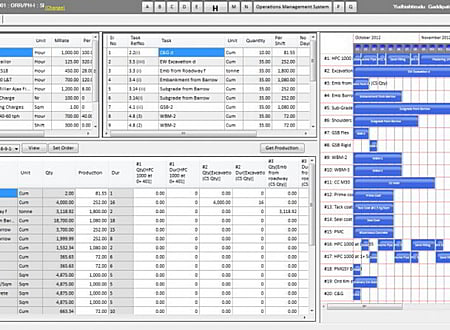 Last Update :
4 March 2014
Downloads :
UserDownloads:

467
Budgeting always comes as a major challenge for construction companies in the project execution. This can be easily noticed when you have a deep insight into the general scenario of the construction industry.
The AEC Budget as an innovative budgeting tool that helps the user to estimate the resources under project execution, making it to plan by extending tight integration to MS Project. The tool helps in managing critical and accurate inputs like resources and utilization of the same with optimum usage, with optimization.
AEC Budget is fully integrated with AEC-ERP as core part of major production and planning system enabling the enterprise performing the project to have entire budgetary controls, established among other business functions.
Highlights
The five 'M's of a construction project- Manpower, Materials, Machinery, Money and Management- are like building blocks of a construction. From these, the former four 'M's are budgeted by 'AEC Budget' as resources for its tasks to perform.
'AEC Budget' is the unique kind of Bidding and Project Management Software that is very user-friendly.
Complex Lead Calculations, Direct and Indirect cost budgeting, Methodology building and Risk Analysis are simplified.
Data can be exported to Ms-Excel and MS Project for scheduling, sequencing and resource leveling.
The exported MSP file can be synchronized back for interactive analysis and methodology building.
Once these operations are done, MS Project gives an excellent fully developed file to present the data in all most all available views and reports including Critical Path Diagrams and Cash Flows.
Excellent reporting capacities with critical information like fuel requirement, resource wise requirements to analyses risks.
Cash flow requirements, dates of major resource inductions enable top management with decision making powers.
Special cost analyzing tools like Lead and output calculators, earth balancing tools, indirect cost budgeting tools are integrated.
Task linking, copying, Multi tasking formula to mix various in tasks in to one task to assess costs based on other tasks.
Similar Software
eSTM8
Version:5 · misronet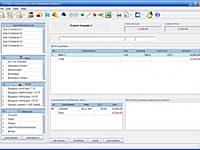 e-STM8 Construction estimating software can help you gain a competitive advantage by facilitating your preparation of detailed, profitable bids while managing job costs and subcontractor bids.
VEAS
Version:1.2 · Cadaverous Studios
Manage Resources And Make Project More Cost Efficient
VEAS is an exclusive app for helping project managers and civil engineers to easily manage their resources and make their project more cost efficient.
Estimator
Version:2.0 · Softlogic Innovations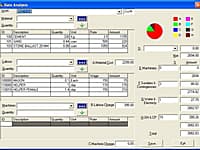 Estimator 2. 0 is Estimation and Project Management Software for Architects, Builders, Contractors and Engineers.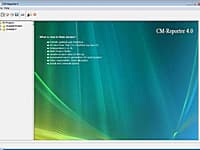 This simple, yet efficient, construction management software is aimed at providing an overall preview of the project progress for top level management.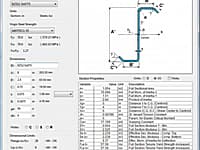 Design Of Flexural Members Of Cold-Formed Steel
Cold-Formed Steel BeamDesign is a friendly and powerful software for the design of flexural members of Cold-Formed Steel, following AISI 2001 and 1996/99 Specifications.
Comments & Reviews
About AEC Budget
No comments yet. Be the first to comment.
Submit a review using your Facebook ID