Last Update :
24 September 2014
Downloads :
UserDownloads:

970
Advance Steel
Description
Advance Steel is specifically designed for structural engineers and steel detailers who require professional and easy-to-use BIM structural steel detailing software that automates the production of drawings, BOMs and NC files.
Perfectly embedded in AutoCAD®, Advance Steel accelerates the design phase (single or multi-user mode) by offering an extensive library of smart objects, automatic joints and specific tools for creating standard structures, stairs, railing and miscellaneous steelwork.
Advance Steel automatically generates all workshop and general arrangement drawings using intelligent tools to automatically control dimensions and labels as well as all required.
Advance Steel is part of the GRAITEC structural BIM solution, automating the entire structural design process, from engineering design to detailing and fabrication.  
Similar Software
csJoint
Version:8.0 · ConSteel Solutions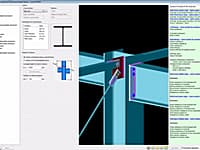 csJoint connection design software can be run as a stand-alone application and proved to be an efficient tool for structural connection design.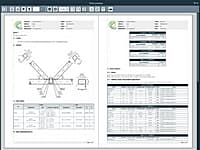 Verify the connection joints of hollow structural sections
The program can verify the connection joints of hollow structural sections, circular, square and rectangular.
Advance Concrete is specifically designed for engineers and structural draftsmen looking for a complete and easy to use software completely integrated into AutoCAD.
Analysis and Design of Reinforced Concrete & Steel Structures
Advance Design is a complete integrated analysis / design software dedicated to engineers.
Analysis of Flexible Retaining Walls
PYWALL considers soil-structure interaction by using a beam-column model and can analyze the behavior of a flexible retaining wall or soldier-pile wall with or without tiebacks or bracing systems.
Comments & Reviews
About Advance Steel
No comments yet. Be the first to comment.
Submit a review using your Facebook ID