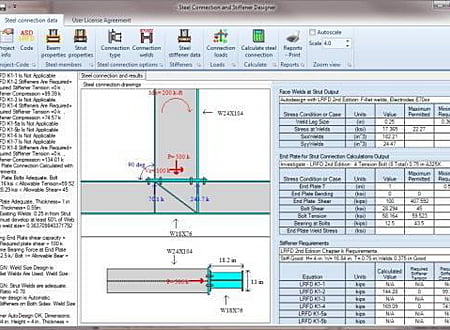 DOWNLOADS :
UserDownloads:

2203
Program Description
Steel-Connect is a user friendly affordable steel connection software that can be a valuable design tool for the typical structural engineer. Typical steel connections can be designed in less time using the autodesign feature or user specified steel connections can be investigated. Design simple shear bolted or welded connections , full moment connections , end plate connections.
The following table provides a list of available functions in Steel-Connect.
Directly welded connections. User can specify selected welds.
Four and Eight tension bolt end-plate moment connections
Clip angles welded or bolted for simple shear.
Skew and cant angles can be specified.
Stiffener requirements are examined. Stiffeners can be autodesigned if needed.
Available Design Codes: ASD 9th Edition, LRFD 2nd Edition, LRFD 13th Edition.
Combined loads can be entered.
Strut alignment can be changed.
Autodesign and investigation options.
Comprehensive report output.
* Steel Connect download link provides trial version of the software.
Similar Software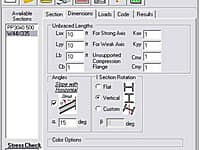 Analysis Of Steel Beams Subjected To Combined Bending And Axial Loading
Steel-Beam is a user-friendly robust program that allows the combined stress evaluation of steel beams and steel columns under combined axial and flexural loads.
Trench
Version:2019 · Deep Excavation LLC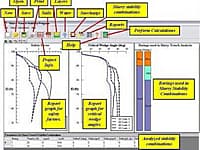 Evaluate The Stability Of Bentonite Slurry Trenches And Panels
Trench is a user friendly, affordable, and versatile software program that evaluates the stability of slurry supported trenches and panels for 2D and 3D analyses.
DeepFND
Version:2017 · Deep Excavation LLC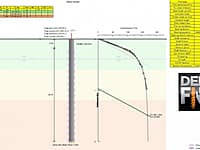 Deep Foundation and Pile Design
DeepFND is a powerful interactive software for deep foundation and pile design. Axial, lateral, settlement, structural and geotechnical analysis options.
DeepEX
Version:2021 · Deep Excavation LLC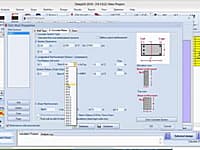 Design of Embedded Earth Retaining Walls
DeepXcav is a software program for the design of embedded earth retaining walls with limit-equilibrium and advanced non linear elastoplastic analysis methods. DeepXcav offers a one-stop complete geotechnical and structural solution for deep excavation.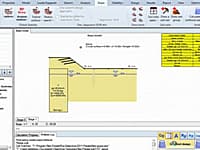 SnailPlus is a powerful soil nailing wall analysis and design software program. SnailPlus analyzes soil nailing walls according to FHWA design standards and methodologies.
Comments & Reviews
Submit a review about Steel Connect software with your social media profile