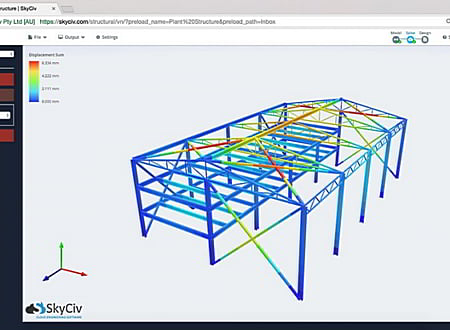 FILE SIZE :
Web Application
DOWNLOADS :
UserDownloads:

191
Program Description
SkyCiv is a Structural Engineering software platform with a range of structural analysis and design software based on the cloud. SkyCiv was developed by SkyCiv Pty Ltd, an Australian company, and performs Structural Analysis, Finite Element Analysis and Structural Design. SkyCiv Structural Engineering Software can handle beam & plate elements, cables, buckling, p-delta, frequency and response spectrum analysis for multiple load combinations. Includes design checks from AISC, NDS, ACI, AISI, Eurocode, AS and CSA plus more.
SkyCiv is 100% cloud based. It works seamlessly on Mac, PC, and even mobile tablets! No more license keys, no more version issues or costly updates. SkyCiv program is very intuitive and easy to use. We've redesigned the workflow and user interface: with easier input and a cleaner interface, you can model 5x faster than some of our competitors.
Structural Analysis Software
SkyCiv Structural 3D: Our flagship and most versatile software. Full 3D modelling and analysis capabilities.
SkyCiv Beam: Great for single, continuous, or complex beam analysis. Easiest SkyCiv tool to use.
SkyCiv Section Builder: Analyze complex or database shapes. Import .DXF files for ultimate customization.
SkyCiv Load Generator: Generate wind loads for application on 3D models. Print PDF reports for 3rd parties.
SkyCiv Mobile: File manager, beam calculator, section database and more all at your fingertips.
Structural Design Software
SkyCiv Member Design: Steel, Cold-formed and Wood member design. Supported by our Automatic Designer.
SkyCiv RC Member Design: Reinforced Concrete Member design. Supported by our Automatic Designer.
SkyCiv Connection Design: Design a variety of shear and moment steel connections as per AISC 360 and Eurocode.
SkyCiv Foundation Design: Supports isolated and combined footing, as well as concrete pile design.
* SkyCiv download link provides commercial version of the software.
Similar Software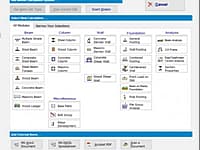 Structural Engineering Design And Analysis Modules
Enercalc Structural Engineering Library provides the practicing engineer with a large toolkit of capabilities to design the elements of structures.
STRAP
Version:2020 · ATIR Engineering Software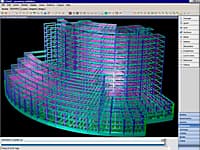 Structural Analysis System for Structural Engineering
STRAP ia a Windows based suite of finite element static and dynamic analysis programs for buildings, bridges and other structures.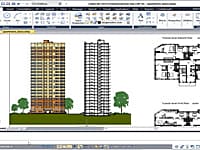 DWG-based Collaborative Design Platform
GstarCAD is well-known alternative CAD software of high compatibility with ACAD.
Revit
Version:2021 · Autodesk Inc.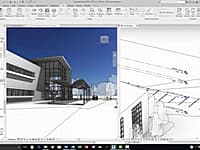 BIM tools for architectural design, MEP, and structural engineering
Autodesk Revit is building information modeling software for architects, structural engineers, MEP engineers, designers and contractors.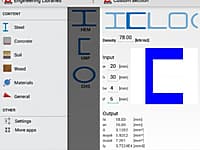 Civil / Structural Engineering
Civil / Structural engineering app that bundles information for the construction industry.
Comments & Reviews
Submit a review about SkyCiv software with your social media profile