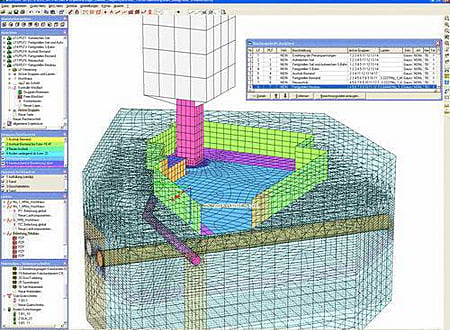 DOWNLOADS :
UserDownloads:

920
Program Description
FEA software for civil and structural engineering modeling, analysis, design, and detailing. SOFiSTiK is one of the most complete FE packages and covers almost all structural engineering disciplines: building, bridges, foundation, tunneling, membranes, lightweight, dynamics. Design code checks can be performed for 18 international codes.
FEA suite (SOFiSTiK) includes the following programs:
Sofistik Structural Desktop - SSD (main user interface that helps the user control various modules)
CADINP (text editor and script language to define parametric input)
SOFIPLUS (standard pre-processor based on AutoCAD)
ASE (3D finite element analysis)
STAR (3D frame analysis)
SlabDesigner PRO (analysis of slabs, walls, frames and grillages)
TALPA (linear and nonlinear plain strain/stress analysis)
HASE (soil-structure interaction)
PFAHL (analysis of pile foundations)
HYDRA (analysis of potential problems)
PHYSICA (multiphysical code for computation fluid dynamics that can be used for dynamic wind analysis of bridges and buildings)
* Sofistik download link provides trial version of the software.
Similar Software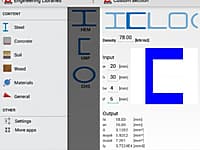 Civil / Structural Engineering
Civil / Structural engineering app that bundles information for the construction industry.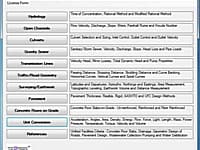 Civil Engineering Calculations
Performs civil engineering calculations for hydrology, open channels, culverts, gravity sewer, transmission lines, traffic/road geometry, surveying/earthwork, pavement, concrete floors and unit conversions.
STRAP
Version:2020 · ATIR Engineering Software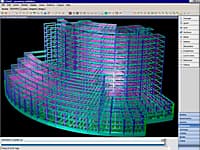 Structural Analysis System for Structural Engineering
STRAP ia a Windows based suite of finite element static and dynamic analysis programs for buildings, bridges and other structures.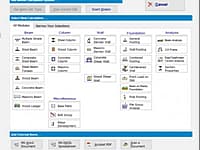 Structural Engineering Design And Analysis Modules
Enercalc Structural Engineering Library provides the practicing engineer with a large toolkit of capabilities to design the elements of structures.
RFEM
Version:5.23 · Dlubal Software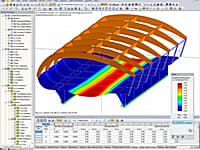 FEM Structural Analysis & Engineering
RFEM is a powerful 3D FEA program helping structural engineers meet requirements in modern civil engineering.
Comments & Reviews
Submit a review about Sofistik software with your social media profile