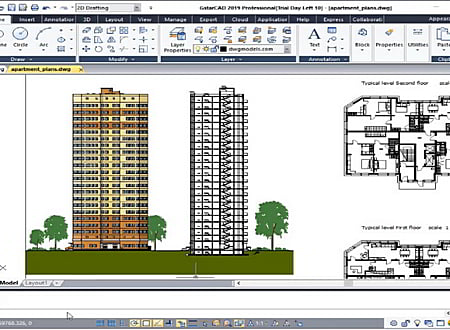 DOWNLOADS :
UserDownloads:

113
Program Description
GstarCAD is well-known alternative CAD software of high compatibility with ACAD. With nearly 30 years of continuous improvement and lean innovation, today GstarCAD is far ahead in performance, stability and other key indicators and becomes leading CAD software in the world. With new technologies, innovative features and outstanding performance, the DWG-based Collaborative Design of GstarCAD 2019 helps improve project design efficiency and significantly reduce error and cost.
Independent Property Rights
GstarCAD is based on independent intellectual property rights and patented core technologies owned by Gstarsoft.
Friendly User Interface
User interface and operating habits are very similar to ACAD, which is easier to operate and use. Zero training is needed for ACAD users.
Data Compatibility
Completely compatible with ACAD in data format, supporting the latest DWG/DXF up to version 2018.
Innovative Technologies
Unique and innovative technologies like Intelligent Display, Hierarchical Memory Exchange and Graphics Data Adaptive Compression are adopted to significantly enhances the speed in handling large drawings.
Application Development
Code-level compatible APIs ensures LISP/FAS/VLX plug-ins programed on ACAD can directly run on GstarCAD while VBA/.NET/ARX plug-ins can be seamlessly transplanted.
Multi-platform Application
View, manage and share DWG drawings from multiple devices by one click and enjoy mobile design and communication together with more than 10, 000, 000 DWG FastView users around the world.
* GstarCAD download link provides trial version of the software for 32bit and 64bit.
Similar Software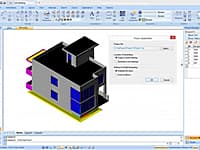 Professional Architectural Design
GstarCAD Architecture is built-in architectural custom objects for creating agile construction drawings through comprehensive tools.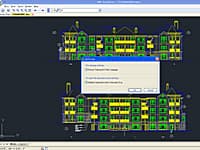 A light CAD viewer for fast, precisely and conveniently opening CAD files.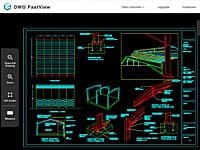 Open your CAD drawings in all major browsers with the latest DWG FastView online version, no installation or upgrade needed.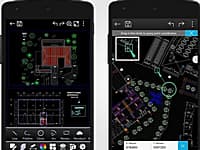 DWG FastView is a cross-platform CAD software that meets designers demands in all kinds of situation, and fully compatible with AutoCAD.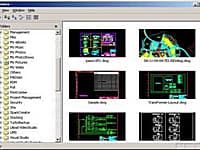 A lite and fast dwg viewer, browse, view, measure, print DWG, DXF, DWF files. Supports AutoCAD drawing format from R2. 5 to the latest version 2013.
Comments & Reviews
Submit a review about GstarCAD software with your social media profile