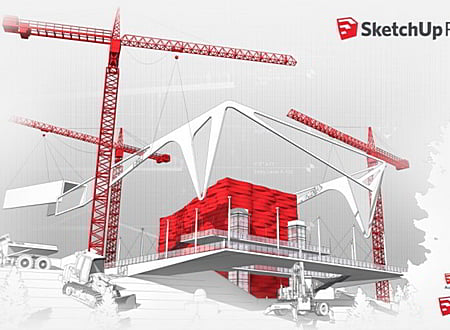 DOWNLOADS :
UserDownloads:

229
SketchUp Pro is the most intuitive way to design, document and communicate your ideas in 3D. Hundreds of thousands of professionals in architecture, construction, engineering, commercial interiors, light construction, landscape architecture, kitchen & bath design, urban planning, game design, film & stage, woodworking, and plenty of other fields use SketchUp Pro all the time, every day. It's the all-purpose antidote to complicated, expensive CAD software.
SketchUp Pro is like a pencil with superpowers. Start by drawing lines and shapes. Push and pull surfaces to turn them into 3D forms. Stretch, copy, rotate and paint to make anything you like. More advanced? Start modeling from CAD and terrain data, photographs or even hand sketches. Build models with custom behaviors and attributes. SketchUp Pro is as simple and as powerful as you want it to be.
LayOut in SketchUp Pro lets you add model views to pages, choose drawing scales, adjust line weights and add dimensions, callouts and graphics. Changes to your model are reflected automatically in LayOut. When it's time, export PDFs, images and CAD files.
* SketchUp Pro download link provides trial version of the software for Windows 32 Bit, Windows 64 Bit and Mac OS X.
Similar Software
SketchUp Pro for Home, Personal and Educational Use
Sketchup Make, introduced in May 2013, is a free-of-charge version of SketchUp Pro for home, personal, and educational use.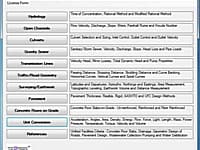 Civil Engineering Calculations
Performs civil engineering calculations for hydrology, open channels, culverts, gravity sewer, transmission lines, traffic/road geometry, surveying/earthwork, pavement, concrete floors and unit conversions.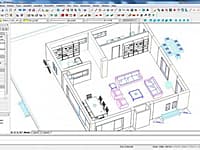 2D & 3D Architectural Design and Modeling
ProgeCAD Architecture is a 3D & 2D Architectural software using DWG as its native file format.
HEADS Pro
Version:18.0 · Techsoft Engineering Services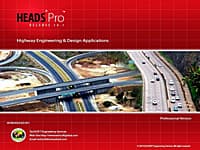 Highway Engineering and Design Application
The simplestand versatile software for highway engineering and design with special features for low cost rural roads and hill roads, tunnels.
Civil Engineering Calculations
This program was designed to provide Civil Engineers and Land Surveyors with a quick way to calculate or check points on portions of a roadway profile, area calculations, drainage/flow calculations, traffic counts, etc.
Revit
Version:2019 · Autodesk Inc.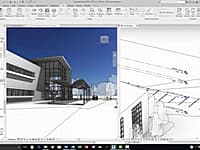 BIM tools for architectural design, MEP, and structural engineering
Autodesk Revit is building information modeling software for architects, structural engineers, MEP engineers, designers and contractors.
Comments & Reviews
About SketchUp Pro
No comments yet. Be the first to comment.
Submit a review using your Facebook ID