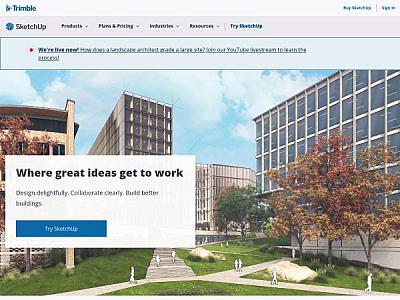 SketchUp is 3D modeling software that's easy to learn and incredibly fun to use. Download SketchUp today for free and get started drawing in 3D.
CESDb currently lists 1 software developed by Trimble Navigation, including SketchUp Pro.
You can also visit developers official website http://sketchup.com for software support, product updates, licenses and other information.
Software by Trimble Navigation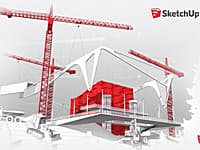 3D modeling for Architectural, Interior Design and Civil Engineering
SketchUp Pro is the most intuitive way to design, document and communicate your ideas in 3D.
Similar Software From Other Developers
AutoCAD
Version:2021 · Autodesk Inc.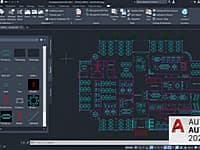 CAD Design, Drafting, Modeling, Drawing and Engineering
AutoCAD is a commercial software application for 2D and 3D computer-aided design, drafting, modeling, drawing, and engineering.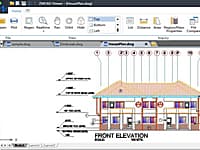 Free DWG, DXF, DWF and DWT Viewer
ZWCAD Viewer is a lightweight and free software to open DWG, DXF, DWF and DWT file formats from version R12 to 2013.
Voxler
Version:4.6 · Golden Software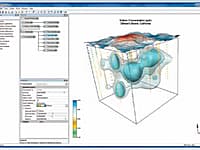 Create powerful, fast, customized 3D images of your data with Voxler 2.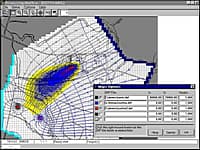 Processing Modflow (PMWIN) is a comprehensive integrated groundwater modeling system that is used by many organizations, such as research institutions, consulting firms, agencies, and entities of the United Nations.
Brufem
Version:4 · Bridge Software Institute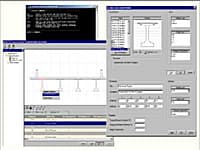 Modeling, Analysis and Load Rating of Highway Bridges
The BRUFEM program is used to perform automated finite element modeling, analysis, and load rating of highway bridges using a complete 3-D model.