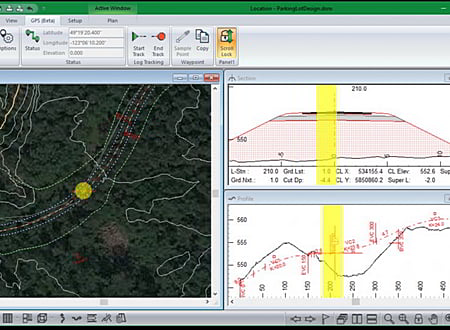 DOWNLOADS :
UserDownloads:

1187
RoadEng is a site and road design software package. It works either as an add-on to other civil design software or as a standalone system. It includes functions for data collection, terrain modelling, contouring, volumes, profiles, sections, and road design.
Clean and simple and highly interactive, RoadEng can be used by anyone. You don't have to be a CAD specialist. RoadEng focuses on engineering, not CAD. RoadEng was designed from the ground up to work with objects such as surfaces, cross sections, alignments, drainage structures, and templates. RoadEng is extremely easy to use. More than 90% of our customers do not require formal training.
RoadEng Mass Haul Diagram example. The Mass Haul diagram gives you quick, qualitative information about cut and fill volumes and movements.
* RoadEng download link provides trial version of the software.
Similar Software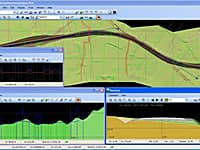 Complete and Autonomous Road Design
Diolkos is a complete and robust solution for designing all types of road projects in a visual multifunctional 3D environment.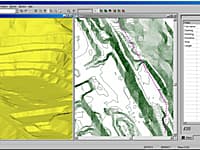 Surveying, Mapping and Terrain Modeling
Terrain Tools 3D is a software toolkit for mapping, terrain modelling and land development.
spFrame
Version:1.50 · StructurePoint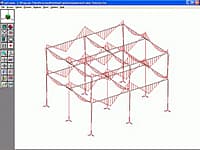 Analysis Package For 2D and 3D Buildings And Structures
spFrame, formerly pcaFrame, is a feature-rich structural analysis program for two- and three-dimensional structures subject to static loads.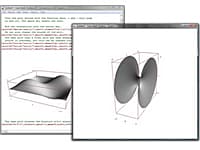 Open-source numerical software package
Euler is a free and open-source numerical software package.
Finite Element Analysis package for 2D and 3D constructions
Very powerful Finite Element Analysis package for 2D and 3D constructions (frames and trusses).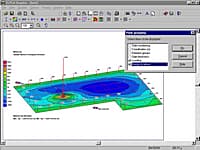 A Package for Geotechnical and Structural Engineers
GEOTEC Office is a package for geotechnical and design engineering. The package contains programs such as ELPLA, Bohr, TIEF, Geotools and more.
Comments & Reviews
About RoadEng
Submit a review using your Facebook ID