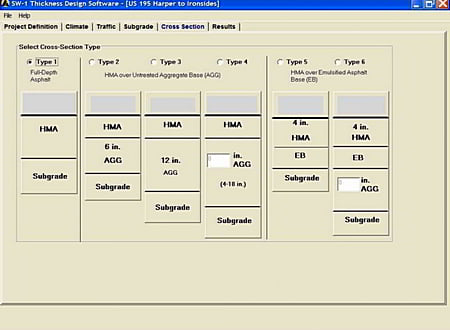 SOFTWARE :
AI SW-1 Thickness Design
DOWNLOADS :
UserDownloads:

1683
AI SW-1 Thickness Design
Description
A mechanistic/empirical pavement thickness design program based on familiar Asphalt Institute methods. An integrated pavement design suite for highways, streets, parking lots, airports, and industrial facilities supporting heavy wheel loads.
The software is written in strict conformance to the Asphalt Institute MS-1, MS-11, MS-17, and MS-23 manuals. The Asphalt Institute developed SW-1 to provide users the capability to design asphalt pavements for highways, streets, parking lots, airports, industrial facilities supporting heavy wheel loads, and other applications. SW-1 provides users an integrated pavement design suite to provide an unparalleled range of capability. A few examples of the uses of the SW-1 program are:
Interstate Highways
Urban arterials and collectors
Residential streets
County roads
Driveways
Parking lots
Marine applications
Boat ramps
Port facilities
Log sorting yards
Commercial airports
General aviation airports
Military airfields
Advanced analysis using DAMA
Notice: The Asphalt Institute has discontinued the SW-1 Thickness Design & SW-2 Mix Design software packages. There is no plan to update either software package. The Asphalt Institute is allowing SW-1 and SW-2 to be downloaded free of charge. However, No support is offered or available for the SW-1 or SW-2 software package.
SW-1 will require a one-time unlock key be generated. Once the application is installed, the first time it is run, the splash screen will display an 18-digit code. Email that code to info@asphaltinstitute.org to receive an unlock key.
* AI SW-1 Thickness Design download link provides freeware version of the software.
Similar Software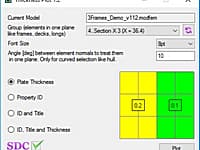 Display Plate Elements Thicknesses For Flat Elements Selections
Thickness Plot is created to display plate elements thicknesses for flat elements selections like frames, decks and longitudinals in Femap.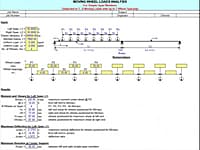 Simple-Span Members Subjected To 1-8 Moving Wheel Loads
MOVLOADS is a spreadsheet program written in MS-Excel for the purpose of analysis of simple-span members subjected to from one up to eight moving wheel loads with up to seven wheel spacings.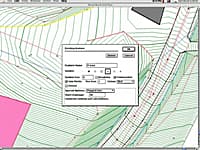 Geometric Design of Roads and Highways
HighRoad is an interactive graphical application for the geometric design of roads and highways.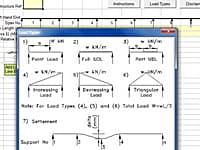 Analysis for Static Loads and Settlement at Supports
Calculates bending moments and shear forces for loads on a single span or continuous multi-span beam using the moment distribution method.
LPILE
Version:2019 · Ensoft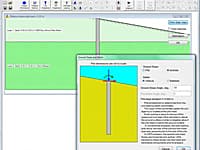 Analysis of Piles and Drilled Shafts Under Lateral Loads
LPILE is a special-purpose program based on rational procedures for analyzing a pile under lateral loading using the p-y method.
SUMO
Version:1.1.0 · DLR Institute of Transportation Systems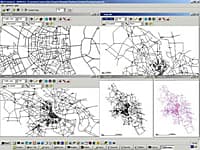 SUMO is a highly portable, microscopic road traffic simulation package designed to handle large road networks.
Comments & Reviews
About AI SW-1 Thickness Design
No comments yet. Be the first to comment.
Submit a review using your Facebook ID