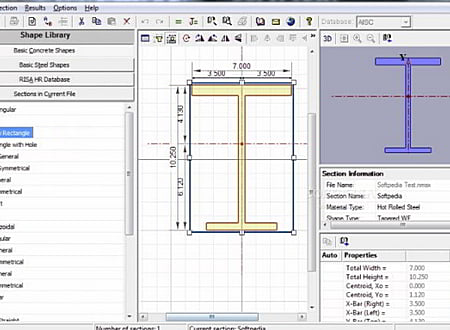 DOWNLOADS :
UserDownloads:

671
RISASection allows the user to define any type of complex cross section either by combining standard shapes or by defining new shapes. Multiple materials are permitted in the same section. RISASection calculates all the section properties, including the torsion constant. Sections created in RISASection may be used in RISA-3D, RISA-2D and RISAFloor.
RISASection includes many powerful editing features such as automatic stacking and aligning, unlimited UNDOs, as well as the ability to create beautiful reports with cross section graphics and much more. The program supports imperial and metric units. When creating shapes you can use the convenient snap-to-grid grid, or specify the coordinates of each shape directly. Of course, comprehensive online help is also included.
RISASection Features:
Powerful align, stack and rotate tools
Directly edit section dimensions or use the snap-to-grid function
Import shape from a DXF file or select from an extensive database of shape types
Powerful calculation engine
English or metric units
Versatile reporting options
Multiple materials in the same section
Sections can be imported into RISA-3D, RISA-2D and RISAFloor to perform a code check
Demonstration Program Limitations
This demo is a working program but certain deliberate limitations have been added. These include:
No saving or reading files
No adjusting dimensions of basic shape
* RISASection download link provides demo version of the software.
Similar Software
RISA-2D
Version:18.0 · RISA Technologies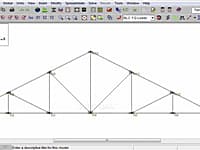 Two-Dimensional Analysis and Design
RISAConnection allows you to quickly build steel connections using a quick connection dialog box with pictures and descriptions.
RISA-3D
Version:17.0.2 · RISA Technologies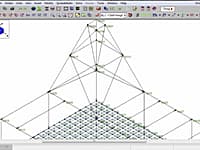 RISA-3D is an accurate tool for creating 3D models of buildings and other beam structures.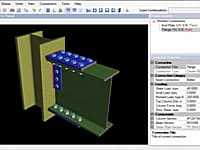 RISAConnection is a useful program designed to assist engineers in finishing steel structures by creating welds and connections between the elements.
RISABase
Version:2.1 · RISA Technologies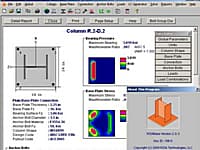 Base Plate and Anchor Bolt Design
RISABase is a handy application that is designed to help structural engineers to analyze the behavior of complex base plate and anchor bolt models.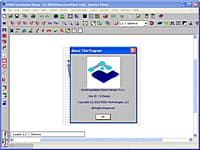 Solve and Optimize All Types of Foundation Systems
RISAFoundation gives you the ability to solve and optimize all types of foundation systems, including mat foundations, grade beams, pile caps, retaining walls, isolated spread footings and combined footings.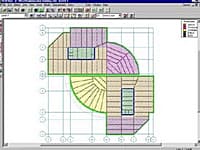 Automated Floor Layout and Optimization for Complete Building Systems
RISAFloor is a powerful application designed to help you create CAD drawings for structural engineers.
Comments & Reviews
About RISASection
No comments yet. Be the first to comment.
Submit a review using your Facebook ID