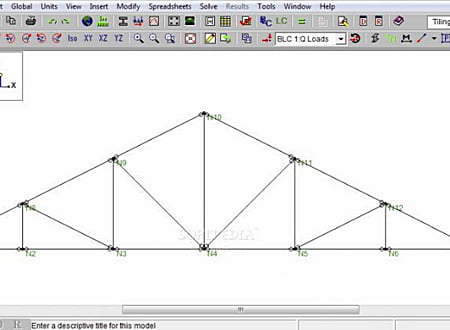 DOWNLOADS :
UserDownloads:

1143
RISA-2D is a useful application for the users that need to analyze 2D models in order to optimize them. The program allows you to design and to analyze structures by using the visual interface or the data spreadsheets. You can take advantage of the large number of material codes that include steel, concrete and timber. The program intends to provide you with quick results on both simple and complex models.
Review your connection in an interactive 2-dimensional picture or view it fully rendered in 3-D. The rendered view allows you to rotate 360 degrees to see the entire connection.
In RISAConnection, you can use the AISC 360-05 for either ASD or LRFD design to check any size connection. The RISAConnection output has fully comprehensive engineering calculations with code references, making it easy to understand the code check.
Connection Types
Beam to Column Connections (web and flange)
Beam to Girder Connections
Clip Angle Shear Connection (both double and single)
End-Plate Shear Connection
Shear Tab Connection (conventional and extended)
End-Plate Moment Connection
Flange Plate Moment Connection
Custom Connection Labeling
Chevron Vertical Brace Connection
Diagonal Vertical Brace Connection
Beam End Plate Splice Connection
Beam Flange Plate Splice Connection
Column Shear Tab Splice Connection
* RISA-2D download link provides demo version of the software.
Similar Software
RISA-3D
Version:17.0.2 · RISA Technologies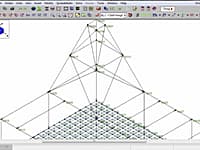 RISA-3D is an accurate tool for creating 3D models of buildings and other beam structures.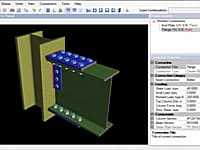 RISAConnection is a useful program designed to assist engineers in finishing steel structures by creating welds and connections between the elements.
RISABase
Version:2.1 · RISA Technologies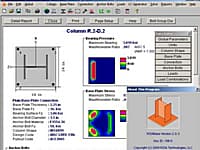 Base Plate and Anchor Bolt Design
RISABase is a handy application that is designed to help structural engineers to analyze the behavior of complex base plate and anchor bolt models.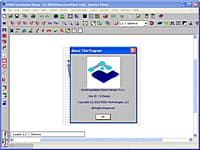 Solve and Optimize All Types of Foundation Systems
RISAFoundation gives you the ability to solve and optimize all types of foundation systems, including mat foundations, grade beams, pile caps, retaining walls, isolated spread footings and combined footings.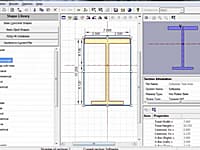 Find the properties of complex built-up sections
RISASection allows the user to define any type of complex cross section either by combining standard shapes or by defining new shapes.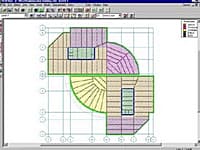 Automated Floor Layout and Optimization for Complete Building Systems
RISAFloor is a powerful application designed to help you create CAD drawings for structural engineers.
Comments & Reviews
About RISA-2D
No comments yet. Be the first to comment.
Submit a review using your Facebook ID