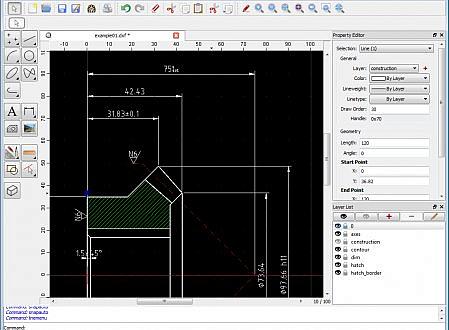 PLATFORM :
Windows / Linux / Mac
DOWNLOADS :
UserDownloads:

211
QCAD is an application for computer aided drafting in two dimensions (2d). With QCAD you can create technical drawings such as plans for buildings, interiors, mechanical parts or schemas and diagrams. QCAD works on Windows, Mac OS X and many Linux and Unix Systems. The source code of the QCAD community edition is released under the GPL (Open Source).
QCAD was designed with modularity, extensibility and portability in mind. But what people notice most often about QCAD is its intuitive user interface. QCAD is a simple 2D CAD system for everyone. You don't need any CAD experience to get started with QCAD immediately.
Main Features:
Layers
Blocks (grouping)
35 CAD fonts included
Metrical and Imperial units
DXF input / output
Printing to scale
Over 40 construction tools
Over 20 modification tools
Construction and modification of points, lines, arcs, circles, ellipses, splines, polylines, texts, dimensions, hatches, fills, raster images
Various powerful entity selection tools
Object snaps
Measuring tools
Part library with over 4800 CAD parts
Scripting interface
* QCAD download link provides trial version of the software for Windows, Mac OS and Linux.
Similar Software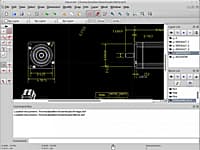 Open Source personal CAD application
LibreCAD is a free Open Source personal CAD application for Windows, Macintosh and Linux.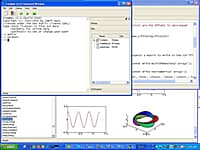 Open Source Numerical Computing Environment
FreeMat is a free open source numerical computing environment and programming language, similar to MATLAB and GNU Octave.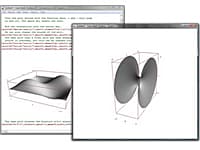 Open-source numerical software package
Euler is a free and open-source numerical software package.
Scilab
Version:6.0.2 · Scilab Enterprises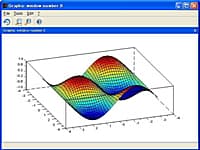 Open source software for numerical computation
Scilab is free and open source software for numerical computation providing a powerful computing environment for engineering and scientific applications.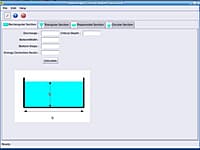 This is an application for calculating critical depth in open channels flow.
CAD Touch
Version:5.0.9 · Martin Fabrizi Carianni
CAD Editor and Viewer For Android & IOS
CAD Touch is an editor and viewer that completely reinvents on-site drawing, giving to professionals in various core fields like architecture, engineering, real estate, home design, and more, the power to measure, draw and view their work on-site.
Comments & Reviews
About QCAD
No comments yet. Be the first to comment.
Submit a review using your Facebook ID