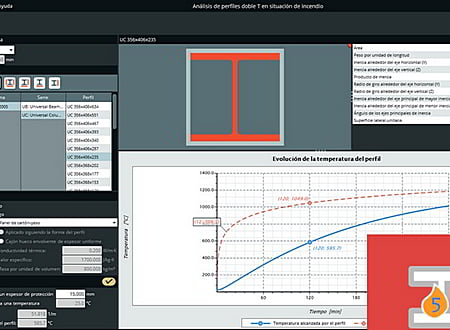 DOWNLOADS :
UserDownloads:

490
Program Description
Heating evolution analysis of I-H shaped steel profiles under fire situation (protected and unprotected profiles). Allows to use typical and user defined fire protections. The user sets the sides which are exposed to fire. Includes a large number of I-H shaped sections from various countries.
Codes
EN 1993-1-2:2005
CTE DB-SI
Profiles and their properties
It is possible to select profiles from a large database of I-H shaped rolled profiles. For each profile, it is shown its area, weight per unit length, inertia, radius of gyration, unitary lateral surface and section factor.  
Fire protections
It is allowed profiles with or without fire protection. The protections can be typified or user defined.
Mineral fibre spray
Vermiculite or perlite plaster spray
Low density vermiculite or perlite cement spray
High density vermiculite or perlite cement spray
Mineral or rockwool
Intumescent coating
Plasterboard
Calcium silicate fibre board
Fibre cement board
Vermiculite or perlite cement board
Rockwool board
* ProFire download link provides trial version of the software.
Similar Software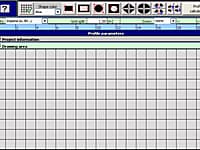 Profiles Static Characteristics
MITCalc Profiles solves area characteristics of common profiles and mass characteristics of solids created by drawing or rotation of the profile.
SBeton
Version:5.4 · Blue5Soft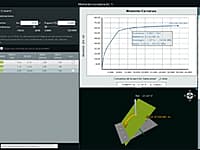 Analysis of Reinforced Concrete Sections
The program useful for checking reinforced concrete section of any shape and with any reinforcement layout in biaxial bending.
LUCA
Version:1.2 · ArcelorMittal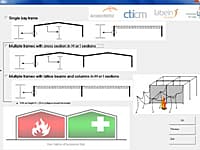 Fire Calculation for Industrial Halls
LUCA calculates displacements and additional horizontal forces that appear in industrial halls during fire enabling the engineers to consider their effect in the design in order to avoid collapse or risk of human life.
MACS+
Version:3.0.4 · CTICM
Membrane Actions of Composite Structures in Case of Fire
This software designs composite floor slabs at elevated temperatures by taking into account the enhancing effects of the membrane action in slab.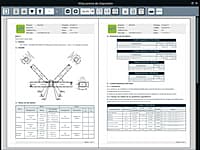 Verify the connection joints of hollow structural sections
The program can verify the connection joints of hollow structural sections, circular, square and rectangular.
Comments & Reviews
Submit a review about ProFire software with your social media profile