SOFTWARE :
Pile Group Settlement Analysis
PLATFORM :
Windows / Mac / Online
DOWNLOADS :
UserDownloads:

157
Program Description
Piles are often used in groups to carry greater loads to deeper, stronger soil strata. For the same average load per pile, groups settle more than single piles due to overlapping of deformations in the soil medium.
The GEMS – Pile Group Settlement Analysis software uses modern analytical techniques based on the subsurface soil profile, pile dimensions and group geometry to estimate the pile group settlement. The software can also be used to choose pile length, cross-section, and pile spacing towards optimizing the group design.
Key Features
One Click Computation: One click computation for pile capacity, design load estimation and pile group settlement
Pile Cap: Rigid cap & Flexible cap piles can be analysed.
Rigid Cap Analysis: Group settlement, pile cap rotation and individual pile loading for pile group with rigid cap. 3D graphical representation of pile loading.
Pile Capacity & Load Estimation: Axial single pile capacity & design load estimation
Flexible Cap Analysis: Individual pile settlement for pile group with flexible cap. 3D graphical representation of pile settlement.
System of Units: Data can be input in either SI units or 'Commonly used American units' (Kips for force and foot for length)
Single Pile: Single pile settlement under design load
Pile Group Diagram: 3D representation of the pile group
Pile group cross-section diagram: Pictorial representation of the pile and soil layers.
Site Condition: Local scour and ground water table consideration. Clay, sand, rock layers can be specified
Export: Export results to Microsoft Word & Excel
OS Support: Support for Windows & Mac
Cloud: Available on cloud using a browser
Analysis Models: Linear & Non-linear analysis models
* Pile Group Settlement Analysis download link provides trial version of the software for Windows and Mac.
Similar Software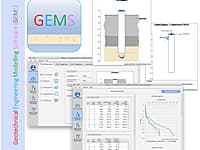 Pile Capacity Estimation, Axial and Lateral Load Analysis
The Comprehensive Pile Foundation Analysis (Land, Bridge & Waterfront Structures) software of GEMS provides feature rich & easy-to-use program modules for pile capacity estimation, axial and lateral load analysis.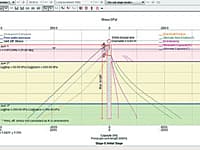 Pile Load Capacity, Settlement and Surrounding Ground Displacement
Pile calculates the vertical load carrying capacities and vertical settlements of a range of individual piles in a layered soil deposit.
PILEGRP
Version:3.6 · Alex Tomanovich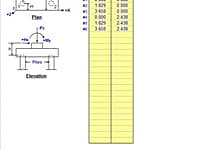 Pile Group Analysis for a Rigid Pile Cap/Mat
PILEGRP is a spreadsheet program written in MS-Excel for the purpose of analysis of pile groups with rigid caps using the elastic method.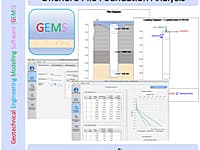 Capacity Estimation and Analysis of Offshore Piles
The Offshore Pile Foundation Analysis suite of GEMS provides easy-to-use program modules for pile capacity estimation, axially loaded pile analysis and laterally loaded pile analysis.
GROUP
Version:11.9 · Ensoft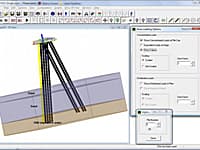 Analysis of 3D Pile Groups Under Combined Loadings
GROUP has been well accepted as an useful design tool for analyzing the behavior of piles in a group subjected to both axial and lateral loadings.
Comments & Reviews
Submit a review about Pile Group Settlement Analysis software with your social media profile