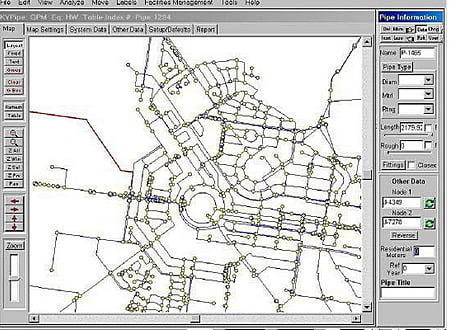 DOWNLOADS :
UserDownloads:

1430
Program Description
KYPIPE is the powerful hydraulic calculation engine behind the Pipe2012: KYPipe hydraulic model. KYPIPE was developed by Civil Engineering professors from the University of Kentucky and has been continually updated and maintained for over 40 years.
The Pipe: KYPipe GUI allows users to develop pipe system models with just a few intuitive steps. Models are made up entirely of pipe links, end nodes and internal nodes. Using this approach only a few simple steps are required to develop and modify simple or complex pipe systems and define the associated data. Pipe2012 can input a background map and drawings in a variety of vector and raster formats. In addition, scaled grid lines may be used. Using a scaled background map or grid lines will allow pipe links to be precisely scaled (length calculated) as they are created.
A wide variety of pipe distribution system devices are supported and users can maintain an associated extensive table of data and records which can be customized to their specifications. In this way Pipe2012 is multi-purpose by providing and maintaining extensive GIS records, generating up-to-date data files for hydraulic and water quality models and providing facilities management capabilities.
KYPipe is the most widely used and trusted hydraulic analysis engine in the world and has been qualified for nuclear applications. The software provides many capabilities not available with other hydraulic analysis engines. KYPipe is the industry standard.
In demo mode, Surge will read, write, save and analyze models within the following limits: less than or equal to 10 pipes, 6"/150mm diameter, 1000'/300m length, one pump, active valve, and surge device each. Using the "Demo" shortcut, the following model limits apply for read, write, save and analyze: KYPipe - 50 pipes, Gas, Steam, GoFlow, SWMM - 30 pipes. Surge is read-only for 11-30 pipes. For unlicensed versions, or if the license key cannot be found, the limits for read, write, save and analyze are 15 pipes for all versions except Surge which is read-only for 11-15 pipes.
* KYPipe download link provides demo version of the software.
Similar Software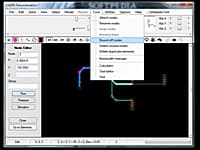 CADRE Flow is developed using the basic principles of finite element method as applied to the hydraulics flow field.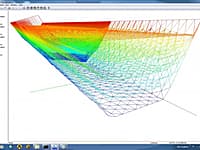 TELEMAC-MASCARET is a set of computational fluid dynamics modules dedicated to free surface flows and groundwater flows.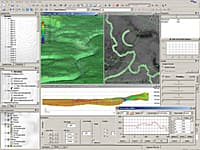 Modeling Fluid Flow and Transport of Dissolved Constituents
FEFLOW is a professional software package to simulate a multitude of groundwater processes involving flow, contaminants, groundwater age and heat transport under fully or variably saturated conditions.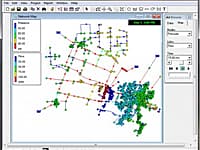 Model Water Distribution Piping Systems
EPANET is software that models water distribution piping systems. EPANET is public domain software that may be freely copied and distributed.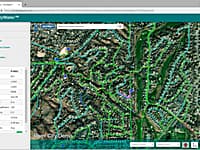 Visualize, Reference, Analyze Water Distribution Networks
Online web application for visualizing, referencing, and analyzing water distribution models.
Comments & Reviews
Submit a review about KYPipe software with your social media profile