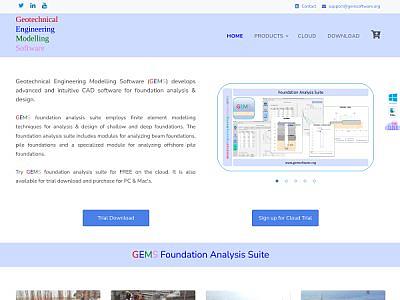 GEM Software is the developer of 2 civil engineering softwares currently listed at CESDb. Please visit developers website for software support, product updates, licenses and other information about Beam Foundation Analysis, Offshore Pile Foundation Analysis.
For more information please visit: https://gemsoftware.org
Software by GEM Software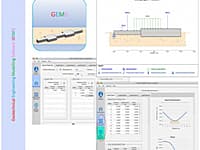 Geotechnical Engineering Modelling
Beam Foundation Analysis (GEMS) is a feature rich, easy to use finite element modelling software for beam foundations.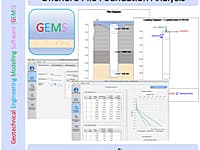 Capacity Estimation and Analysis of Offshore Piles
The Offshore Pile Foundation Analysis suite of GEMS provides easy-to-use program modules for pile capacity estimation, axially loaded pile analysis and laterally loaded pile analysis.