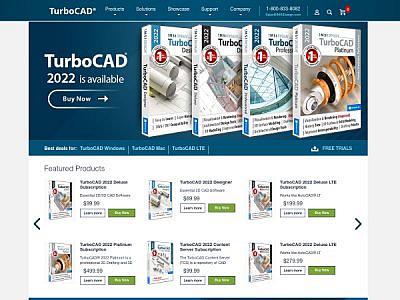 TurboCAD.com is home to award-winning TurboCAD 2D, 3D computer-aided design software as well as the DesignCAD, TurboFloorPlan, and TurboPDF family of products delivering superior value to optimize your design workflow.
CESDb currently lists 2 software developed by IMSI Design, including TurboCAD, TurboFloorPlan.
You can also visit developers official website https://turbocad.com for software support, product updates, licenses and other information.
Software by IMSI Design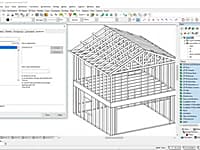 TurboCAD Professional 2019 is for experienced 2D/3D CAD users already familiar with AutoCAD or AutoCAD LT looking for a powerful alternative.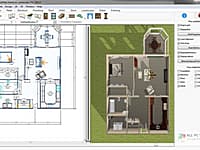 TurboFloorPlan Home & Landscape Pro is a powerful, professional home and landscape design solution.
Similar Software From Other Developers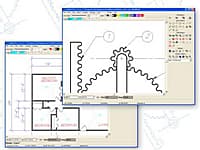 CAD Standard 2D Computer Aided Design
CadStd is a general purpose, easy to learn CAD/drafting program for creating professional quality mechanical designs, house plans, blueprints, schematics and charts utilizing ANSI drawing standards.
Scarm
Version:1.7.1 · Milen Peev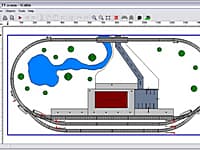 Simple Computer Aided Railway Modeller
SCARM means Simple Computer Aided Railway Modeller, a free software for simplified design of scaled railway layouts and creation of railroad model track plans.
spWall
Version:5.01 · StructurePoint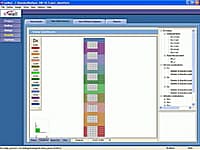 Optimize Complicated Wall Design, Reinforcing and Deflections
From shear walls and retaining walls to precast, ICF, and tilt-up walls, engineers worldwide use spWall to optimize complicated wall design, reinforcing, and deflections.
HYDROFLO
Version:3.0 · Tahoe Design Software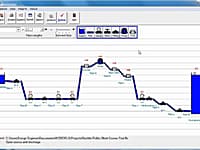 HYDROFLO determines the steady-state flows and pressures and other operating parameters in single source/single discharge, gravity and pumped flow systems.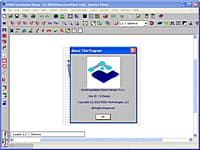 Solve and Optimize All Types of Foundation Systems
RISAFoundation gives you the ability to solve and optimize all types of foundation systems, including mat foundations, grade beams, pile caps, retaining walls, isolated spread footings and combined footings.