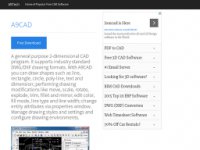 A9CAD and A9Converter are two popular free CAD software programs. They meet basic computer-aided design needs for many users and can used as alternative to AutoCAD.
CESDb currently lists 2 software developed by A9Tech, including A9CAD, A9Convert.
You can also visit developers official website for software support, product updates, licenses and other information.
Software by A9Tech
A9CAD
Version:2.2.1 · Hit:3816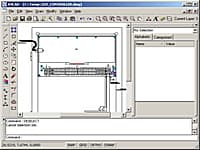 General purpose two-dimensional CAD program
A9CAD is a general purpose two-dimensional CAD program.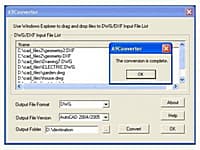 Convert DWG/DXF to different versions
A9Convert is a command line program to convert DWG/DXF to different versions of DWG/DXF.
Similar Software From Other Developers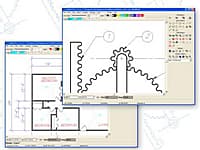 CAD Standard 2D Computer Aided Design
CadStd is a general purpose, easy to learn CAD/drafting program for creating professional quality mechanical designs, house plans, blueprints, schematics and charts utilizing ANSI drawing standards.
Scarm
Version:1.7.1 · Milen Peev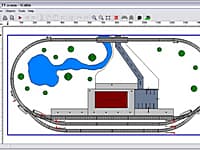 Simple Computer Aided Railway Modeller
SCARM means Simple Computer Aided Railway Modeller, a free software for simplified design of scaled railway layouts and creation of railroad model track plans.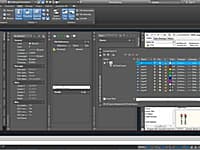 2D CAD software for drafting, detailing, and editing
For 2D drafting, AutoCAD LT delivers AutoCAD software's 2D drawing tools at a cost-effective price.
AutoCAD
Version:2021 · Autodesk Inc.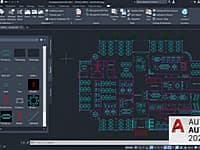 CAD Design, Drafting, Modeling, Drawing and Engineering
AutoCAD is a commercial software application for 2D and 3D computer-aided design, drafting, modeling, drawing, and engineering.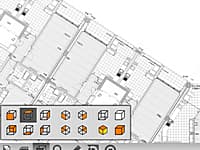 ETOOLBOX Free CAD Viewer is a mobile CAD application (*. dwg) viewer of the CMS IntelliCAD® CAD Software or any CAD software able to create *. dwg, *. dxf and *. dwf files.