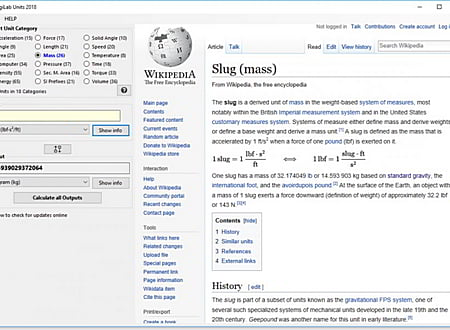 DOWNLOADS :
UserDownloads:

432
Program Description
EngiLab Units 2022 is an easy-to-use yet powerful unit conversion tool for Windows. It is provided free of charge by EngiLab for all users, without any limitations. No registration needed, simply download the program, install and use.
The program features a clean, user-friendly interface which includes also a web browser with direct links to Wikipedia articles for details on the definition and use of each unit and each unit category.
The current version includes 645 Units in 21 Unit categories. The unit categories are the following:
Acceleration (Linear); Angle; Area; Angular Velocity; Computer storage (decimal & binary); Density; Energy and Work; Force; Length and Distance; Mass; Power; Pressure and Stress; Second Moment of Area; SI Prefixes; Solid Angle; Surface Tenstion and Translational Stiffness; Speed (Velocity); Temperature; Time; Torque (Moment of force); and Volume.
* EngiLab Units download link provides freeware version of the software.
Similar Software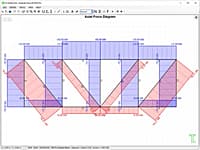 Linear Static Analysis of Plane Trusses
EngiLab Truss. 2D is a powerful engineering software for the linear static analysis of plane (2D) trusses for Windows, offering also some design capabilities with relevant checks.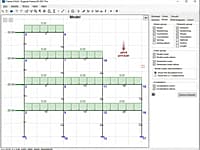 Structural Analysis of Plane (2D) frames
EngiLab Frame. 2D is an easy-to-use yet powerful engineering tool for the structural analysis of plane (2D) frames for Windows, using a 3-DOFs (Degrees of Freedom) per node approach.
Didger
Version:5 · Golden Software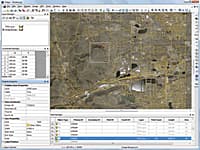 Digitizing & Coordinate Conversion
Didger is a highly accurate digitizing program that will be an invaluable addition to your software library.
ELLEA1
Version:0.96 · Eyal Levenberg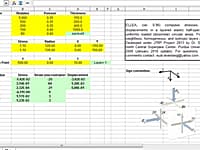 ELLEA1 performs real time computation of stresses, strains and displacements in a layered elastic half-space due to two uniformly loaded circular areas applied at the surface
FReET
Version:1.5 · Cervenka Consulting Ltd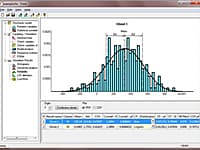 Feasible Reliability Engineering Tool
FReET is a multipurpose probabilistic software for statistical, sensitivity and reliability analysis of engineering problems.
Comments & Reviews
Submit a review about EngiLab Units software with your social media profile