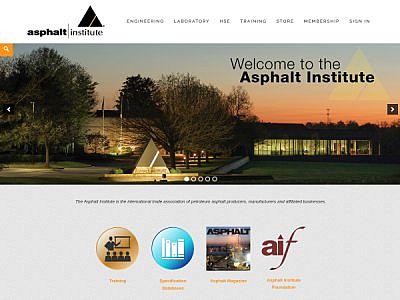 Through various committees and partnerships, the Asphalt Institute serves its members as a center of excellence for health, safety, and environmental matters. AI promotes petroleum asphalt as a safe and environmentally friendly construction material for highways, streets, and roofing systems through a program of scientific research and technological developments.
CESDb currently lists 2 software developed by Asphalt Institute, including AI SW-1 Thickness Design, AI SW-2 Mix Design.
You can also visit developers official website https://asphaltinstitute.org for software support, product updates, licenses and other information.
Software by Asphalt Institute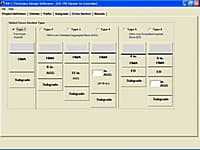 Asphalt Thickness Design for Highways, Airports, Heavy Wheel Loads
An integrated pavement design suite for highways, streets, parking lots, airports, and industrial facilities supporting heavy wheel loads.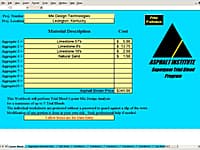 Superpave and Marshall Mix Design Procedures
Asphalt Institutes SW-2 Mix Design Programfeaturing Superpave Mix Design, Superpave Trial Blending, Marshall Mix Design, and Marshall Trial Blending.
Similar Software From Other Developers
SUMO
Version:1.8.0 · DLR Institute of Transportation Systems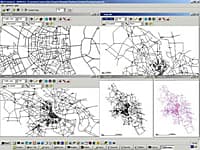 SUMO is a highly portable, microscopic road traffic simulation package designed to handle large road networks.
Brufem
Version:4 · Bridge Software Institute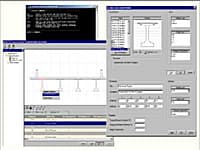 Modeling, Analysis and Load Rating of Highway Bridges
The BRUFEM program is used to perform automated finite element modeling, analysis, and load rating of highway bridges using a complete 3-D model.
FB-Deep
Version:1.21 · Bridge Software Institute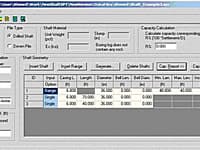 Static axial capacity of drilled shafts and driven piles
The FB-Deep computer program is a Windows based program used to estimate the static axial capacity of drilled shafts and driven piles.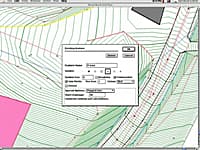 Geometric Design of Roads and Highways
HighRoad is an interactive graphical application for the geometric design of roads and highways.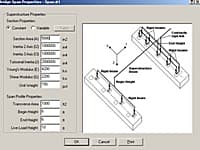 Analyzing multiple bridge pier structures
The FB-MultiPier analysis program is a nonlinear finite element analysis program capable of analyzing multiple bridge pier structures interconnected by bridge spans.