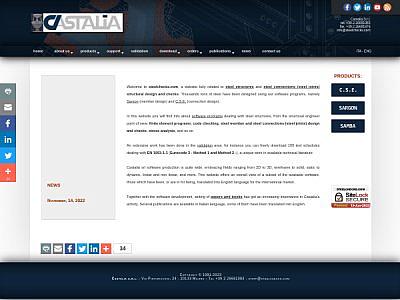 Castalia is the developer of 3 civil engineering softwares currently listed at CESDb. Please visit developers website for software support, product updates, licenses and other information about Connection Study Environment, Sargon, SAMBA.
Keywords: Castalia, ingegneria, engineering, Sargon, Samba, Cesco, Estrada
For more information please visit: http://steelchecks.com
Software by Castalia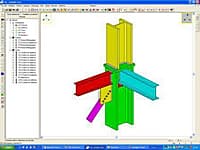 Steel Connections Design and Check
C. S. E. , Connection Study Environment, is a Windows software program completely devoted to the design, study and check of steel structures joints.   The C. S. E.
SAMBA
Version:3.51 · Hit:365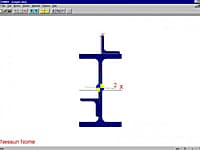 Shape And Material Brisk Archive
Samba (Shape And Material Brisk Archive) is a software program very useful for structural designer, particularly of steel structures.
Sargon
Version:12.80 · Hit:572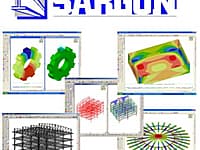 Steel Structures Design and Check
Sargon is a software used for structural analysis mainly aimed to the design and check of steel structures.