DOWNLOADS :
UserDownloads:

1945
BEAMD is the complete and totally integrated solution for RC beam design, detailing, drafting and scheduling. Transform a tedious and error-prone task into a fast, efficient and enjoyable interactive design experience. Use it on its own, use it with STRAP, use it with a CAD system. The choice is yours. Whichever way you choose, you will achieve economic and practical designs - neatly drawn and accurately scheduled - in minutes. 
BEAMD's versatility extends worldwide. Its unique range of detailing and scheduling options means you can work according to the local standards in just about any major country. 
For the USA, produce the beam schedule in the American format. For Europe and other areas, produce full reinforcement details including sections and the bar schedule. Choose between one beam per A4/letter sheet or combine the beams on a full size drawing - all without the use of a CAD system.
BEAMD is the ideal partner to STRAP. A model analyzed and designed by STRAP may be interactively detailed using BEAMD. This close integration also permits the design of the beams according to earthquake code requirements. 
BEAMD is available to BS8110, EC2, ACI, IS456 and other codes - check for a version for your region.
* BEAMD download link provides trial version of the software.
Similar Software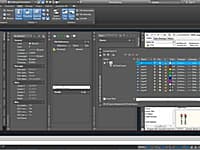 2D CAD software for drafting, detailing, and editing
For 2D drafting, AutoCAD LT delivers AutoCAD software's 2D drawing tools at a cost-effective price.
STRAP
Version:2018 · ATIR Engineering Software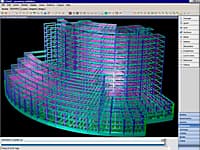 Structural Analysis System for Structural Engineering
STRAP ia a Windows based suite of finite element static and dynamic analysis programs for buildings, bridges and other structures.
AutoCAD
Version:2019 · Autodesk Inc.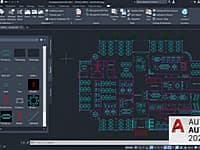 CAD Design, Drafting, Modeling, Drawing and Engineering
AutoCAD is a commercial software application for 2D and 3D computer-aided design, drafting, modeling, drawing, and engineering.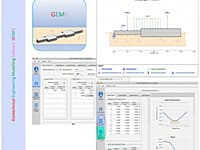 Geotechnical Engineering Modelling
Beam Foundation Analysis (GEMS) is a feature rich, easy to use finite element modelling software for beam foundations.
BorinGS
Version:4.5 · Gookin Software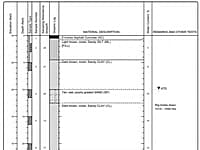 Drafting of Boring and Well-Completion Logs
BorinGS is a software for drafting boring logs and well-completion logs. BorinGS gives you high quality output with customizable columns, hatch patterns, and page layouts.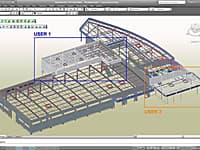 3D Modelling Software for Steel Detailing
Advance Steel is specifically designed for structural engineers and steel detailers who require professional and easy-to-use BIM structural steel detailing software that automates the production of drawings, BOMs and NC files.
Comments & Reviews
About BEAMD
No comments yet. Be the first to comment.
Submit a review using your Facebook ID