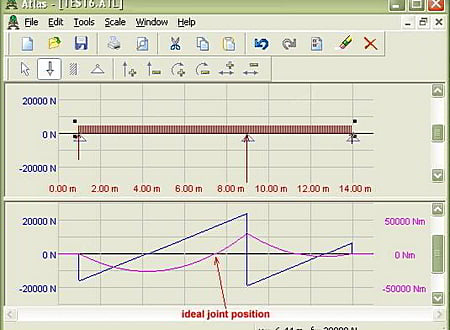 DOWNLOADS :
UserDownloads:

3383
Legacy Software Notice:
Please be advised that Atlas is considered outdated or legacy, and it has reached the end of its support and update cycle. As a result, compatibility issues may arise, and its functionality cannot be guaranteed on modern computer systems.
Program Description
Atlas 2. 0 is a program targeted at architects and construction engineers.
Atlas computes the resulting moments and reaction forces for a given beam with loads applied to it (single as well as distributed), using Cross' method.
A typical application would be to optimize joint positions (i. e. positions with zero moment) in purlins or beams. The program has a very easy interface. It lets you enter your data with the mouse, and it shows the resulting moments and shear forces immediately in both a graphical and numerical way. Maximum bending moments can easily be calculated.
* Atlas download link provides freeware version of the software.
Similar Software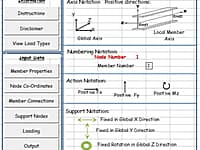 Bending Moments, Axial and Shears Forces in a Plane Frame
A Plane Frame Analysis for bending moments, axial and shears forces in a plane frame structure under point loads, UDL's, linearly varying distributed loads (soil pressures) and moments.
ANSRuop
Version:3.3 · ANSRuop Development Team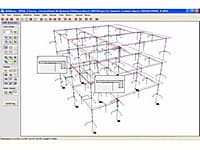 static & dynamic, linear & non-linear analysis of structures
The ANSRuop computer program is specialized structural analysis software, designed for scientific research as well as to aid practicing engineers.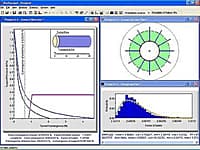 Support Estimation Using Ground Reaction Curves
RocSupport is a fast and easy to use program for estimating the deformation of circular tunnels in weak rock and visualizing the tunnel interaction with various support systems.
MONOMAKH
Version:2016 R2 · Liraland Group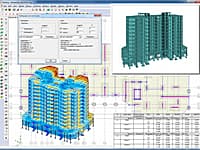 Analysis & Design of Reinforced Concrete (RC) Structures
MONOMAKH-SAPR software is intended for analysis and design of monolithic reinforced concrete structures and structures with brick walls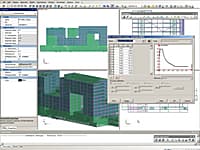 Analysis and Design of Reinforced Concrete & Steel Structures
Advance Design is a complete integrated analysis / design software dedicated to engineers.
Comments & Reviews
Submit a review about Atlas software with your social media profile