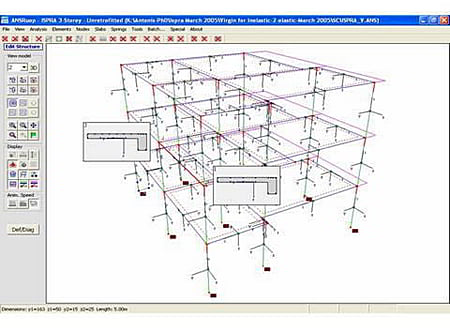 DOWNLOADS :
UserDownloads:

1828
Program Description
The ANSRuop computer program is specialized structural analysis software, designed for scientific research as well as to aid practicing engineers. Its capabilities include static and dynamic, linear and non-linear analysis of structures. A wide spectrum of structures can be analysed through generalized modeling, the program is targeted towards the displacement- and deformation-based assessment of the non-linear seismic responce of reinforced concrete buildings and bridges. In this direction, the relevant rules and expressions of Eurocode 8 Part 3 as well as the Greek Code for interventions on existing structues are built into the program.
The program was developed at the Structures Laboratory, Department of Civil Engineering of the University of Patras, Greece, under the scientific supervision of professor M. N. Fardis. Its development continues by the development team. The development team is now aiming at expanding the program, by adding the capability of structural design according to EC2/EC8.
* ANSRuop download link provides trial version of the software.
Similar Software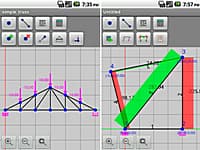 Linear Static Analysis Of Plane Trusses
AndTruss2D is a useful application for linear static analysis of plane trusses with the Finite Element Method.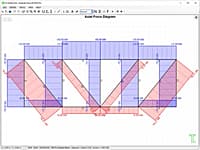 Linear Static Analysis of Plane Trusses
EngiLab Truss. 2D is a powerful engineering software for the linear static analysis of plane (2D) trusses for Windows, offering also some design capabilities with relevant checks.
RetWall
Version:3.0 · Nestor Aldo Fernandez Lopez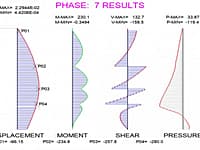 Non-Linear Retaining Wall Calculation
Non-linear retainig wall calculation program by means of elastoplastic springs, anchors, overloads and excavation stages.
MONOMAKH
Version:2016 R2 · Liraland Group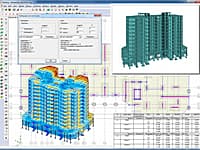 Analysis & Design of Reinforced Concrete (RC) Structures
MONOMAKH-SAPR software is intended for analysis and design of monolithic reinforced concrete structures and structures with brick walls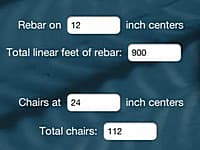 Linear Rebar Needed Based Off Square Footage of Concrete
Rebar Calculator is a simple app to calculate the number of linear rebar needed based off square footage of concrete
Comments & Reviews
Submit a review about ANSRuop software with your social media profile