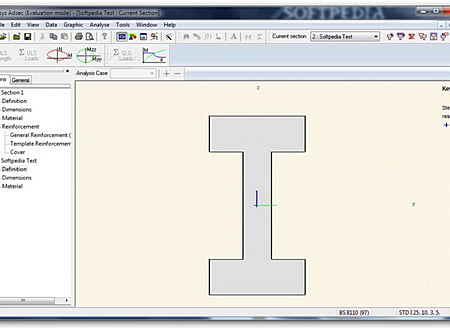 DOWNLOADS :
UserDownloads:

1221
Program Description
AdSec's analysis helps design all kinds of sections under load. Working from first principles, software can handle sections made from concrete, steel or fibre-reinforced polymer (FRP) sections, or any combinations of these materials.
AdSec is ideal for tasks such as analysing a bridge beam for cracking under load, designing a composite mega column, checking a pre-stressed floor or finding the capacity of a pile. AdSec is also invaluable for refurbishment projects, enabling engineers to calculate the capacity of existing beams and columns, then telling them how much improvement they can achieve from bonded carbon fibre plates and other improvements. For uniaxial and biaxial conditions, the software gives analysis options for serviceability and ultimate limit states to national and international design codes.
AdSec offers convenient tools for generating irregular sections and uses simplified parametric input of geometry and reinforcement layout for regularly shaped column and beam sections. Tools then allow users to assemble these into more complex (compound) sections.
Engineers use AdSec to analyse axial loads and bending moments, and to prestress loads using bonded and unbonded tendons. Creep, differential shrinkage and temperature effects can be investigated using applied strains. And users can combine long-term dead loads with short-term imposed loads and derive forces and moments from strains and curvatures.
* AdSec download link provides trial version of the software.
Similar Software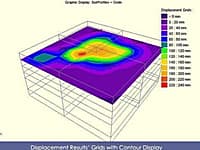 Predict Soil Displacement Due To Load
Pdisp is for engineers who need software for soil displacement analysis, soil settlement calculations and soil displacement design.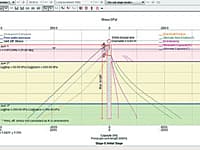 Pile Load Capacity, Settlement and Surrounding Ground Displacement
Pile calculates the vertical load carrying capacities and vertical settlements of a range of individual piles in a layered soil deposit.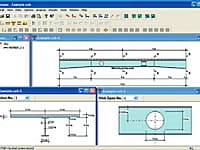 Analyse and Design Studded Composite and Non-Composite Steel Beams
Compos is a unique composite beam design software program to analyse and design studded composite and non-composite steel beams.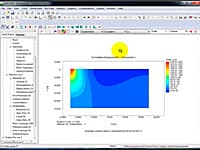 Geotechnical Finite Element Analysis
Solve your geotechnical problem with powerful two-dimensional geotechnical finite element design software.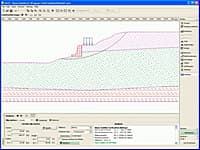 Two-Dimensional Slope Stability Analysis
Slope is feature rich and will aid in the assessment of slopes and the design of engineering solutions for slope stability problems
Comments & Reviews
Submit a review about AdSec software with your social media profile