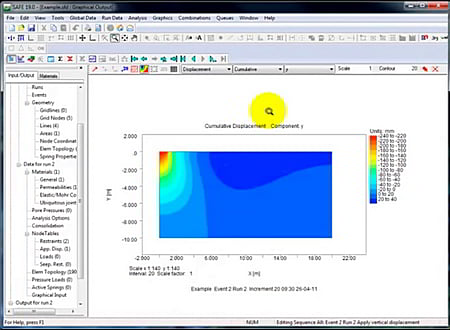 DOWNLOADS :
UserDownloads:

502
Program Description
Solve your geotechnical problem with powerful two-dimensional geotechnical finite element design software
Whether you need to do two-dimensional finite element computations in plane stress, plane strain, or axial symmetry, Safe takes care of it. The smart geotechnical finite element analysis software identifies pore pressures and effective stresses separately and includes gravitational loads and initial stresses.
Feature
Analysis of plane stress, plane strain or axially symmetric problems. General loading of linear elastic axisymmetric structures can be carried out using a Fourier series technique.
Linear or non-linear behaviour
Gravity loading
Pore pressures and effective stresses are identified separately, allowing computation for drained or undrained conditions, and time dependent consolidation
Incremental loading and changes of material properties, permitting the formation of excavations, embankments etc.
Intermediate results can be stored and inspected before the problem is continued further.
Pressure (distributed) and line loading
Fixed or spring restraints
8 noded quadrilateral elements. These can be curvilinear
Consolidation problems
Wells
Seepage and flow
Extensive graphical input options and in-built mesh generation facility
Wide range of graphical output and printing facilities
* Oasys Safe download link provides trial version of the software.
Similar Software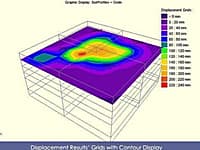 Predict Soil Displacement Due To Load
Pdisp is for engineers who need software for soil displacement analysis, soil settlement calculations and soil displacement design.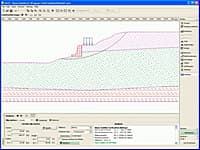 Two-Dimensional Slope Stability Analysis
Slope is feature rich and will aid in the assessment of slopes and the design of engineering solutions for slope stability problems
ADONIS
Version:3.10.1 · Roozbeh Geraili Mikola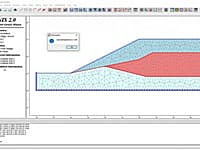 Two-Dimensional Geotechnical Finite Element Program
ADONIS is an easy-to-use yet powerful geotechnical-engineering tool for the linear and nonlinear analysis of geotechnical problems.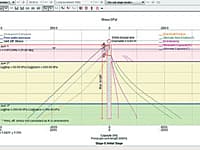 Pile Load Capacity, Settlement and Surrounding Ground Displacement
Pile calculates the vertical load carrying capacities and vertical settlements of a range of individual piles in a layered soil deposit.
Frew
Version:19.4 · Oasys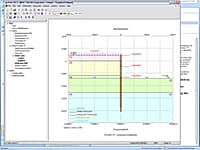 Embedded Retaining Wall Analysis
Frew enables engineers to define and solve even the most complex embedded retaining wall design problems quickly.
Comments & Reviews
Submit a review about Oasys Safe software with your social media profile