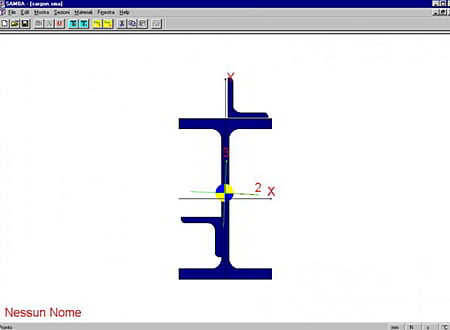 Last Update :
3 April 2012
Downloads :
UserDownloads:

242
Samba (Shape And Material Brisk Archive) is a software program very useful for structural designer, particularly of steel structures. It is used to study and design new cross-sections quite freely, and to choose the cross-sections sizes which are the best for a given structural layout. It has more than 14, 000 cross-sections ready to use.
Using SAMBA you can manage thousands cross-sections with a unique, powerful tool. SAMBA lets you choose the right cross-section for your steel structural elements among thousands other, thanks to its clever data filtering. SAMBA embeds buckling curves to AISC-ASD, and Eurocode 3, and so to choose the right cross-section size for a column, for instance, will be easy. SAMBA lets you study the best shape for new cross-sections optimizing the properties you are interested to. You can create sub-archives and merge more archives into one, you can import into SAMBA hundreds cross-sections at a time, reading a file in your preferred units of measurement.
Context sensitive help, hyper textual on line guide, makes SAMBA easy to use, while Print and Print-preview capabilities, and the command used to cut and paste images of your preferred cross-sections directly from within SAMBA to other applications via clipboard, make SAMBA a must-have tool for who designs steel structures. Besides the most common rolled and welded cross-sections, SAMBA lets you study the reunion of n arbitrary cross-sections, rotating and translating each cross-section until you get optimal design (composed cross-sections, built-up cross-sections, cold formed cross-sections, mixed materials cross-sections).
Similar Software
Surveying & Engineering Field & Office
LISCAD is a portfolio of integrated Land Surveying and Civil Engineering software modules.
ConSteel
Version:8.0 · ConSteel Solutions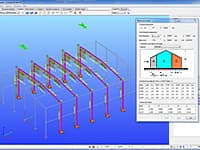 Structural Analysis For Constructions Of Steel
ConSteel provides a structural analysis software for the design office mainly involved in constructions of steel and composite structures.
Structural Cross Sections (concrete, steel, composite etc.)
Cross Section Analysis and Design can handle structural cross sections that are built up of one or more geometric entities and can be drawn directly using the versatile featured user interface.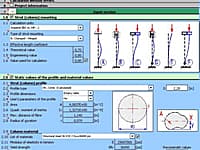 Calculation slender strut (column) buckling
MITCalc Buckling is designed to calculate the optimum cross-section and perform strength check of slender struts strained for buckling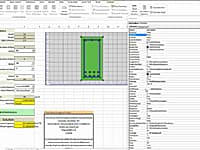 Elastic and Plastic Bending Analysis
Structures Office supports construction of arbitrary cross-sections, computes area, elastic, and plastic section properties.
Comments & Reviews
About SAMBA
No comments yet. Be the first to comment.
Submit a review using your Facebook ID