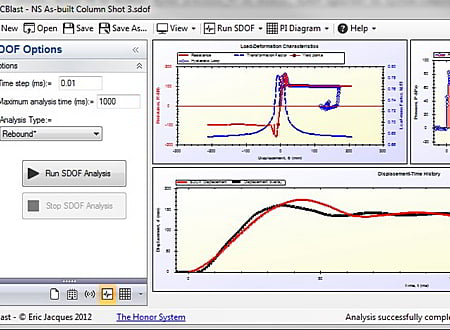 Last Update :
23 December 2013
License :
Free for non-commercial use
Downloads :
UserDownloads:

356
RCBlast was developed to conduct dynamic inelastic response history analysis of reinforced concrete elements subjected to blast-induced shock waves. A brief summary of the main features of the program are list below:
Dynamic SDOF analysis : RCBlast generates SDOF displacement time-histories by direct numerical integration of the dynamic equation of motion. The user has the ability to input custom load deformation functions, or utilize those computed within the structural analysis module. There are no limitations on the user-defined applied pressure-time history, Pr(t), and resistance curves. The program can handle both inbound and rebound displacements and can consider hysteretic behaviour to determine post-peak member response.
Blast load calculation : Blast loads can be input as a series of pressure-time data points defined by the user. The user may also specify the TNT equivalent explosive mass and stand-off distance and let RCBlast compute blast-pressure distribution automatically. Alternatively, the peak pressure and duration can be specified for use with a triangular blast load approximation.
Built-in structural analysis module : RCBlast has the built-in capability to generate resistance functions for one-way reinforced concrete members. The program incorporates some advanced structural analysis phenomenon not considered by other tools, such as:
Formation and progression of plastic hinging
Member softening caused by post-peak behaviour
Ultimate displacement based on material properties
Detailed material modelling
Variation in axial load during response
PI diagrams : Pressure-impulse diagrams can be generated for any resistance function, however simple or complex. The program assumes a triangular forcing function with peak applied pressure and a linearly decrease load-time function. The tool can consider both positive phase only, and positive and negative phase on the PI diagram.
User friendly GUI : A graphical user interface (GUI) was developed to stream-line the analysis process. All parameters used in the solution of the dynamic equation of motion may be modified by the user within the GUI. Results are plotted on the screen, and the software has the capability to overlay plots of experimental results and theoretical predictions to facilitate data analysis. Program outputs are also made readily available for spreadsheet manipulations.
Similar Software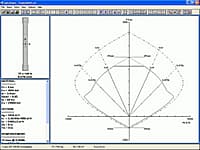 Design and Investigation of Rectangular, Round and Irregular Concrete Columns
spColumn is widely used for design of shear walls, bridge piers as well as typical framing elements in buildings and structures.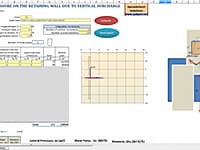 Lateral Pressure on the Retaining Wall Due to Vertical Surcharge
This spreadsheet computes lateral pressure against retaining wall due to vertical surcharge loads.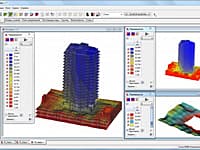 An Integrated System For Finite Element Structural Analysis
SCAD for Windows is a new-generation system developed by engineers for use of engineers and implemented by a team of experienced programmers.
EBSTRA
Version:3 · Ebatech Engineering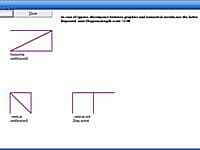 Reinforced steel and concrete frames
EBSTRA helps you to create reinforced steel and concrete frames for vertical and horizontal loads. It will give displacements in inches, joint rotation in radians and moments.
SAP2000
Version:17 · Computers and Structures Inc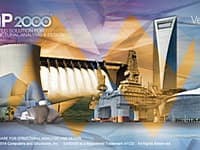 Structural Analysis and Design
From its 3D object based graphical modeling environment to the wide variety of analysis and design options completely integrated across one powerful user interface, SAP2000 has proven to be the most integrated, productive and practical general purpose structural program on the market today.
Comments & Reviews
About RCBlast
No comments yet. Be the first to comment.
Submit a review using your Facebook ID